Eugene Spicer
By sug on 04/27/2008.
Bike tags: Fixed gear | Chris King | chrome | Custom | eugene | fixed | fixie | Gene | handmade | lugged | orange | spicer | sugino 75 | Track | USA |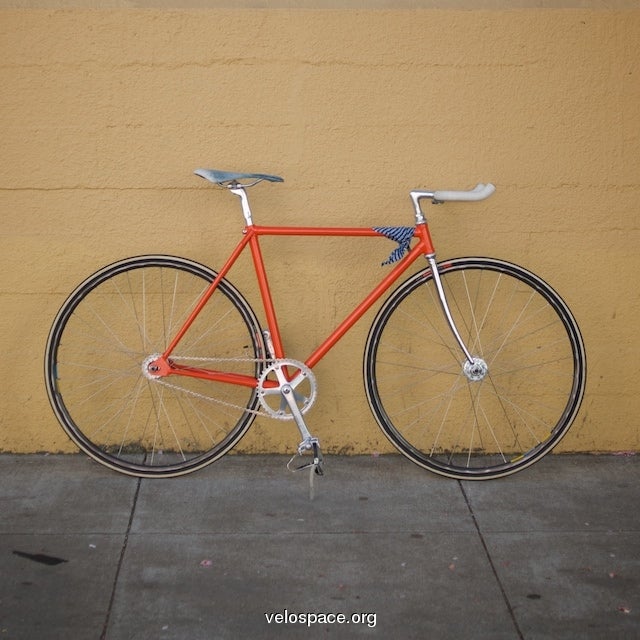 Click to view other photos

Custom lugged steel frame by Eugene "Gene" Spicer of Spicer Cycle

Nitto RB-018-HT Bullhorn, Cinelli vintage 80mm

unknown brand chrome track fork (shown in polaroid), Chris King 2Nut

Mavic CD4 laced to Formula

Mavic CD4 laced to Formula

Soma Kamisori, Shimano 600 Aero

MKS Sylvan, Soma Oppy X Double Gate Toe Clips & single strap, SRAM Z
Custom handmade frame by Gene. Fits me like a glove. My main commuter / work / coffee / grocery bike.