Nishiki- 1st convert
By Rudy Castro on 09/03/2006.
Bike tags: Single speed | cheap | fixed gear | nishiki | single speed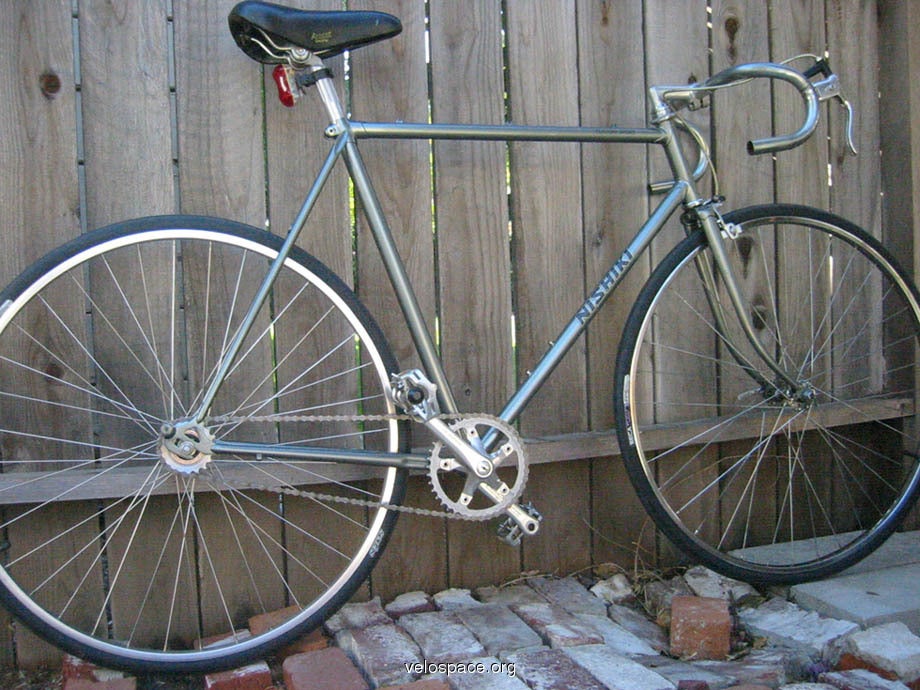 Click to view other photos

Shimano chain, cheap pedals
The frame was 30.00 dollars, chain was 10.00, new tires and tubes were 30.00, and cog was 20.00 dollars.
90.00 dollars and i have a fast reliable commuter. I love it, my next goal is fixed gear. I wanted to test out the single speed on original hubs for the experience and move up so i can appreciate every ride.