Jeunet
By ahnichols on 02/24/2008.
Bike tags: Fixed gear | Deep V | fixed gear | french | Jeunet | portland |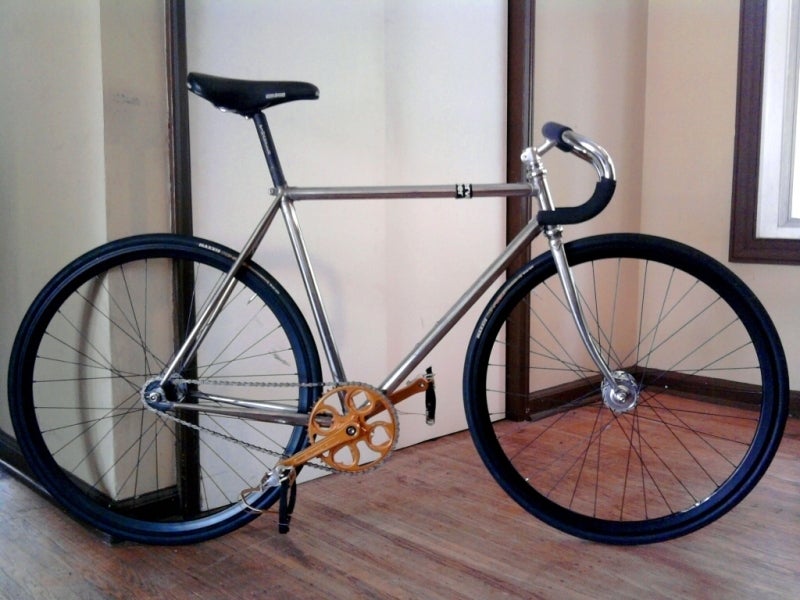 Click to view other photos

chopped flat bars/ no name stem

stolen from my Centurion dave scott road bike until I can afford to build another.

lime green velocity deep v with forumula hub

RPM 48t crank from a Fuji Track/ Sugino bottom brack cups with a Peugot spindle
The bike's been finished for a couple months, I just haven't taken photos. I started with the original frame and fork. The build was kind of a pain because of all the weird french sizing but it was a good learning experience.