Beater/Commuter
By Tempura on 02/04/2008.
Bike tags: Fixed gear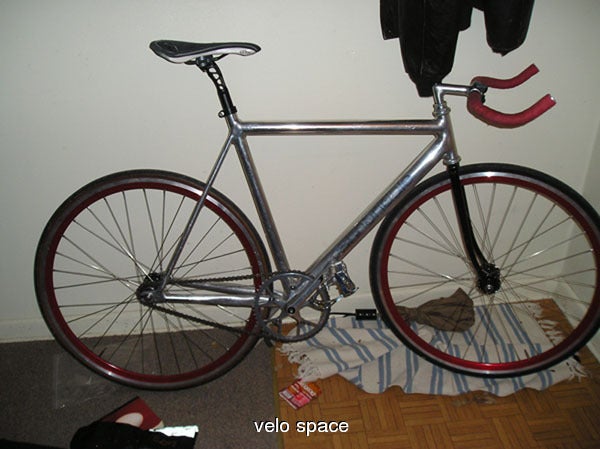 Click to view other photos

Raleigh? 54cm ghetto rattle can yellow paint

ghettoo (will change soon)
its my 1st "fixed"/beater bike.. didnt build it (wish i did).. added the bars and pedals.. will add more stuff later.. hope to build one myself soon !