Girth
By interestor on 01/23/2008.
Bike tags: Single speed | Road bike | Mountain bike | Commuter | avenue | city | park | pavement | street | urban | BMX |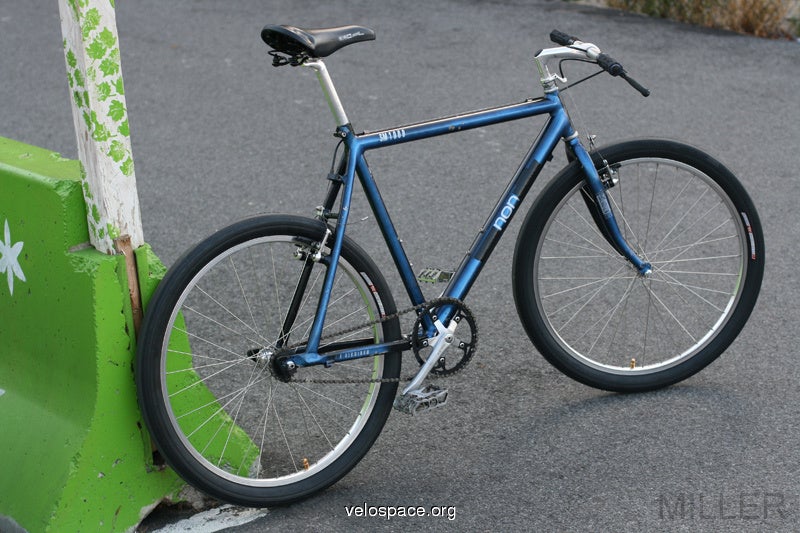 Click to view other photos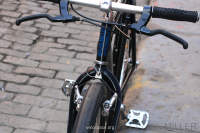 Cannondale hyper light, Modolo road racer

Sakae SX, Shimano sealed cartridge UN-53

CCM Pro series with springs, Ritchey

Diamond Back super platform, basic 7 speed chain
Large diameter everything.
Upgraded Cannondale SM1000 single speed Super bad ass street bike hot rod.
This bike was built with big in mind but it is remarkably lightweight for its girth.
Super gigantic smooth tires, Ritchey Moby Bite 26x2.1 (the lightest of the
super gigantic tires - Hookworm, Kiniption, etc.)Light weight tubes. Unusually gigantic Suntour brake levers.
This bike is dope. It is a fast single speeder with dynamite brakes, a super stiff frame, and a smooth light ride. It is excellent on the street.