Fuji winter beater
By rycera on 01/07/2008.
Bike tags: Single speed | Fuji | Minneapolis | Monterey | Singlespeed | SS | studded |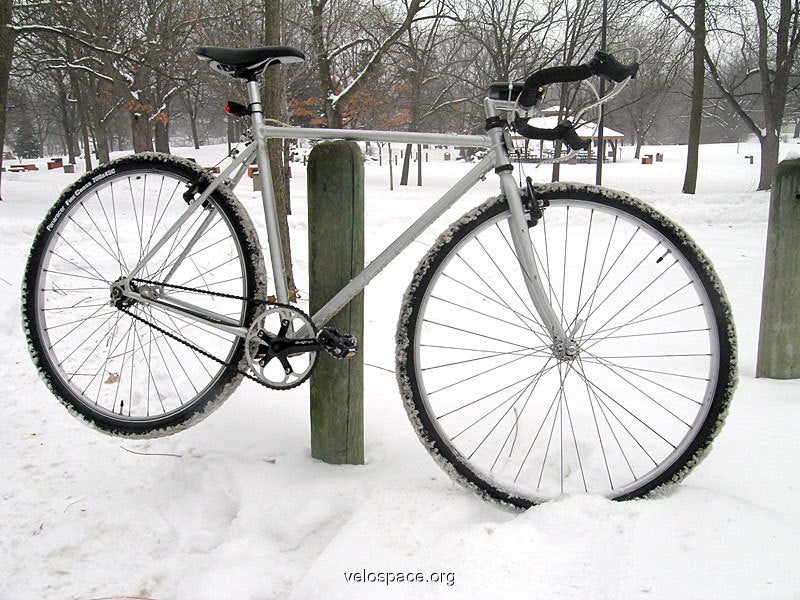 Click to view other photos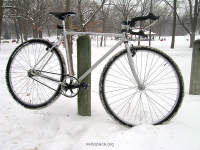 Fuji Monterey hybrid frame

flipped/chopped chrome drop bars

original 700c with rusty spokes

original 700c with freehub spacers

upgrade to alloy seatpost and generic saddle

plastic platform pedals, el-cheapo chain
the bike itself was free from cl, but the parts and time in it have more than exceeded my original budget. It's my first real conversion project and a learning experience the whole way. It's turned out to be a very ridable bike.