Centurion 54cm fixed gear
By Stanfool on 12/27/2007.
Bike tags: Fixed gear | 54cm | bullhorns | double straps | drops | fixed gear | risers | soma | steel frame |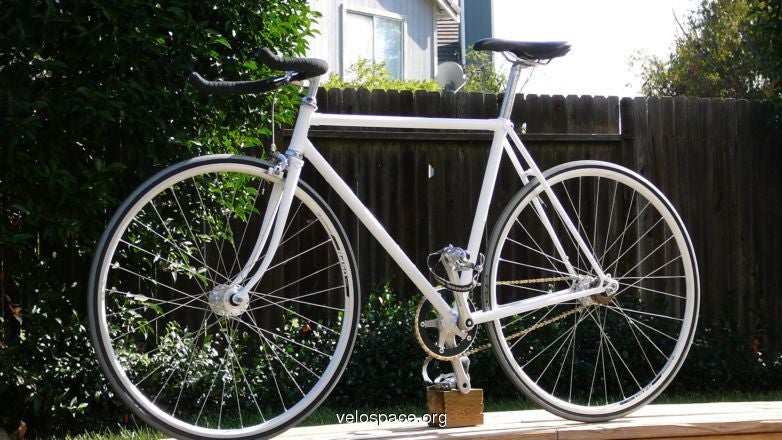 Click to view other photos

Centurion 54cm stand over height approx: 30"

Soma Urban Pursuit(chopped) bullhorns, Easton(chopped) EA30 risers, Sakae custom drops

MKS Sylvan track w/ soma double strap/toe clips, MKS AR-2 power grips

Surly 18t, FSA 45t chainrings
This was my first build. My brother and I stripped the frame with Jasco paint remover. We wanted to keep it raw steel with a clear coat, but somehow "refrigerator white" took its place. Let me know what you think!