The Grooverider
By mikeywally on 12/12/2007.
Bike tags: Commuter | Amsterdam | amsterdam bike | beautiful | broken | coaster brake | colorful | foot brake | grooverider | old | pedal brake | rear rack | stolen |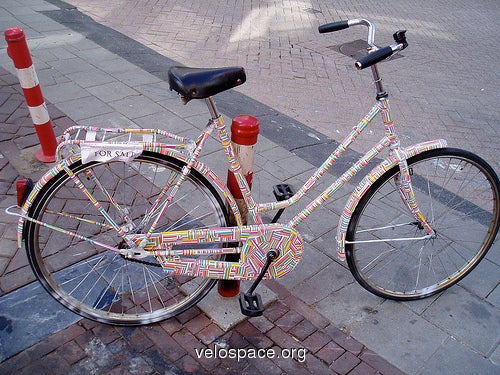 Click to view other photos
I bought this bike for way to much in Amsterdam from this cute New Zealand girl. Her friends had jokingly locked it up in Rembrandtplein, or some other equivalent square, and thrown away the key. So, to free the bike she rented a circular saw, borrowed an extension cord, and with a lot of sparks and elbow grease, freed the bike. The entire event was caught on camera phone. The bike was finally stolen near Centraal Station. I moved on.