DMR Trailstar freeride/thrashing about
By Malcolm Craig on 12/05/2007.
Bike tags: Mountain bike | DMR | freeride | New Zealand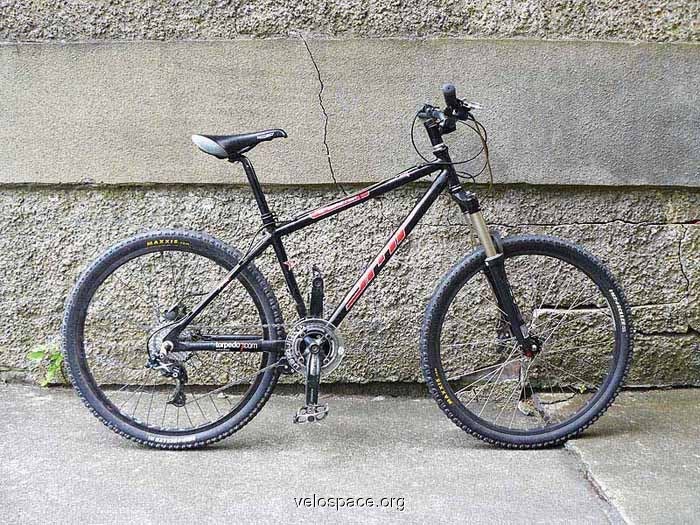 Click to view other photos

DMR Trailstar of indeterminate age

DMR Wingbars and Thompson Elite DH stem

Rock Shox Revelation 07 shocks and Ritchey Scuzzy Logic headset

Hard to tell really. Shimano hub, though. XSIV disc brake.

Same situation as the front. Hayes 9 disc brake.

Truvativ Husselfelt cranks, bottom bracket of unknown provenance

Ritchey Vector Wing seat, DMR seatpost

DMR V8 pedals, Shimano chain

FSA 34T single front chainring with e13 Security chain retention kit. SRAM 9 speed rear cassette with Shimano XTR Shadow mech
As I'm staying in New Zealand for a few months, I kind of wanted to have a bike to thrash about on. It ended up being a bit more of a project than I bargained for! Bought a complete bike second hand (mainly for the frame), but have ended up chucking the drivetrain, shocks, stem, bottom bracket and bars in favour of the setup that's on it now. Will certainly be shipping it home when I leave the Islands.