Filthy rat
By iamarapgod on 12/04/2007.
Bike tags: Fixed gear | chop n flop | dp-18s | rattlecan | woodgrain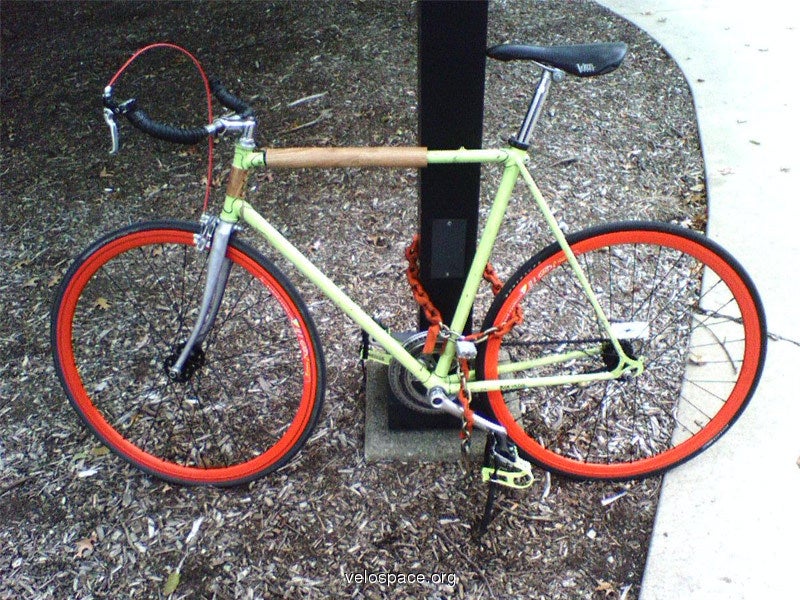 Click to view other photos

56 CyclePro with *CUSTOM* woodgrain TTP

Chopped the drops, crap pot metal stem

nasty headset and Sakea Alloy fork

ugly stamped Sugino cranks and whatever Sugino BB

cut up and reupholstered plastic shitbin seat and whatever janky post clamp combo thing

Dimension pedal, crap chain that came on the bike

Granny 40/17 Surly cog and ring
i picked up this bike as a roadbike for at the village. camera phone is the only way to make this thing look good.
run a brake, what could it hurt?