dumpbike #3
By skipdiver on 12/01/2007.
Bike tags: Road bike | Bertin | french | huret | Ideale | Nervex | Reynolds | simplex | TA |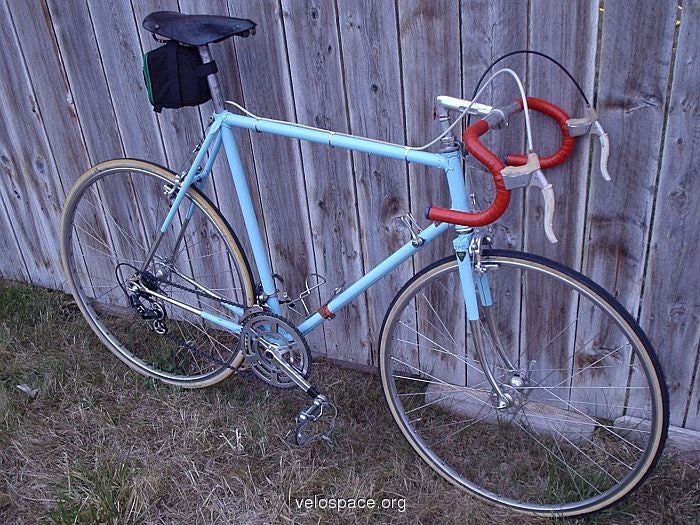 Click to view other photos

french mystery maybe a Bertin, French not Swiss threaded shell, reynolds 531, nervex pro, campy ends

3ttt with shellaced tape and mafac levers

13-19 straight block Simplex retrofriction and titanium Huret rear mech
Revived wino dumpster bike. Maybe a Bertin. All the French marquees here. Winos find good bikes and smash 'em. I like rattle-can paint because I'm cheap.