FUJI Grand Tourer SE
By Beres on 11/21/2007.
Bike tags: Fixed gear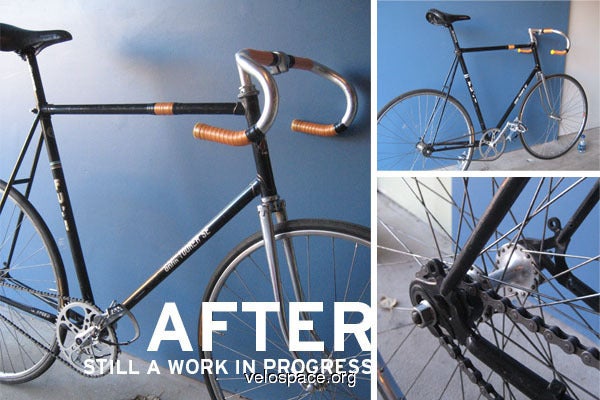 Click to view other photos

original BIG frame not sure of size

original, swap out with easton EA30 low rise

original...looking for a Brooks
this is a total work in progress. I am planning a new paint job in the summer. ALL BLACK. chopping some riser bars today for a more comfortable ride. Getting a set of Oury Grips for those. Really just a commuter road bike to get me to work faster. But it is fun to find cheap parts.