Fuji conversion
By johnnydoyle on 11/12/2007.
Bike tags: Fixed gear | Single speed | Track bike | black | conversion | fixed gear | Fuji | Track | yellow |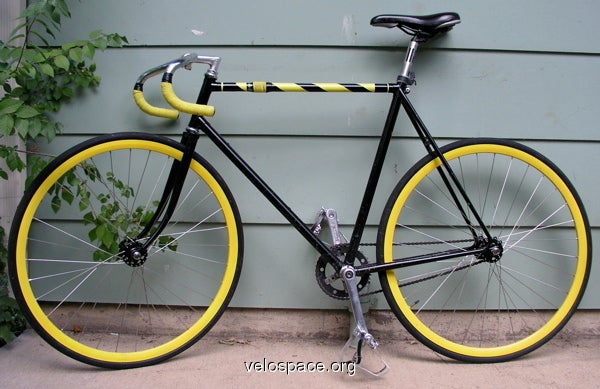 Click to view other photos
The paint is just (carefully applied) Krylon. The stripes on the TT are vinyl tape. Rims are also painted. So far (~5 months in) the paint is chipped, but all in all holding together just fine.
Also, the stem has been raised a few inches since these pics were taken, making the fit a little less wanna-be pursuit style...