Charlie D
By charlie_d on 11/11/2007.
Bike tags: Fixed gear | Alan | Fanini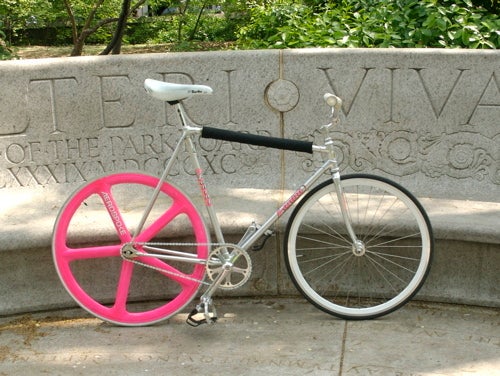 Click to view other photos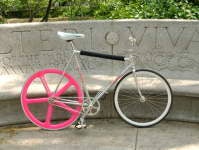 Fanini Alan Track (Kingkog)

nitto, nitto reversible (Jan)

alan track, stronglight (Kingkog, Trackstar)

650c velocity, miche hub (BD)

700c hot pink aerospoke (Kingkog)

dura ace, shimano (Punch)

turbo saddle, 25 mm uno seat post (Ebay)

mks pedals, chain is a kmc (Kalavinka)

Grunge Cog 46front-17back (Jan)
Took me 4 months to get this stuff together.
Still looking for a better front wheel, maybe a trispoke or something.
Looking forward to a build another bike. probably a fuji 2007 track.