Beater Bike!
By BrassPaladin on 10/17/2007.
Bike tags: Fixed gear | Track bike | Commuter | 51cm | bay area | Bianchi | pista concept | San Francisco | SF |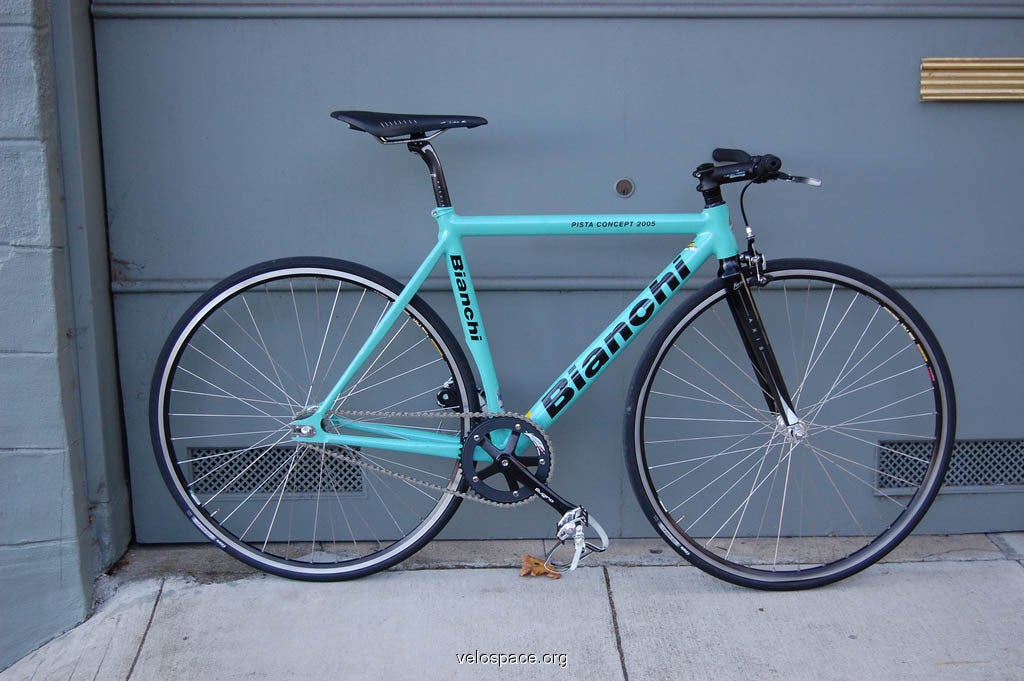 Click to view other photos

Easton Bullshit Risers, Bianchi bullshit stem

Forte Axis Carbon Fork, Cane Creek IS headset

Dura Ace 7710 laced to Sun rim

Dura Ace 7710 laced to Sun rim

Sugino 75 black, Sugino 75 BB

Fizik Arione, Forte Carbon Seatpost

MKS track, Izumi Eco chain

Phil Wood 17t, 46t Sugino Zen black
Accelerates like a mofo, put a front brake on it for when my legs are tired. I don't like walking my bike. My main bike is a Rivendell Bleriot, which I consider a Cadillac, and so, I consider this concept my Roadster. Its more fun in the rain, too.