Dahon hack
By jg on 10/14/2007.
Bike tags: Fixed gear | Commuter | clown bike | Dahon | folder | folding |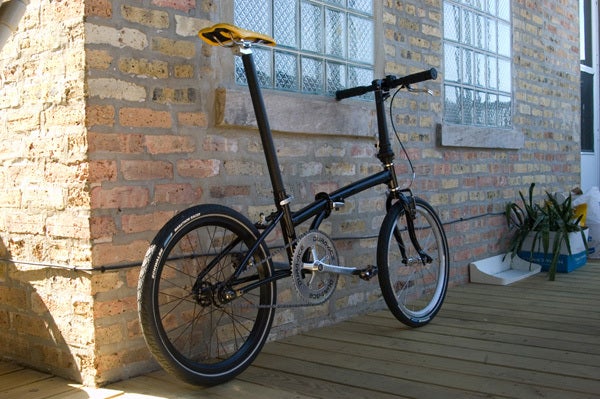 Click to view other photos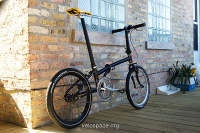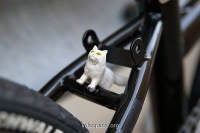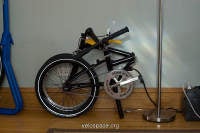 Nitto North Road, Dahon adjustable

Dahon Kinetix Comp w/ Schwalbe Marathon Racer 20x1.5"

Velocity Aeroheat laced 3x to Formula fixed/fixed hub w/ Schwalbe Marathon Racer 20x1.5"

Shimano 600 cranks (165mm) w/ Dura Ace TT ring, Tange BB

Selle Italia Taint Flow, Dahon alloy post
One freezing and respiratory tract infection-inducing Chicago winter, I decided to build up the folder I'd been fantasizing about. I purchased a Dahon Boardwalk, stripped it down, and replaced all but the frame and fork. I wound up using an upgraded Dahon stock front wheel, since 74mm hubs are a difficult to find. I went through a few handlebars before settling on some trimmed Nitto North Road bars, which are comfy and don't compromise foldability. It's a fun little bike.
9/14/2008 -- this bike is sold.