Univega Supra Sport Fixed-Gear Conversion
By uacult on 10/12/2007.
Bike tags: Fixed gear | 56cm | fixed gear | Sakae SX | shimano | sugino | Sunrims | Ten-speed conversion | Univega Supra Sport |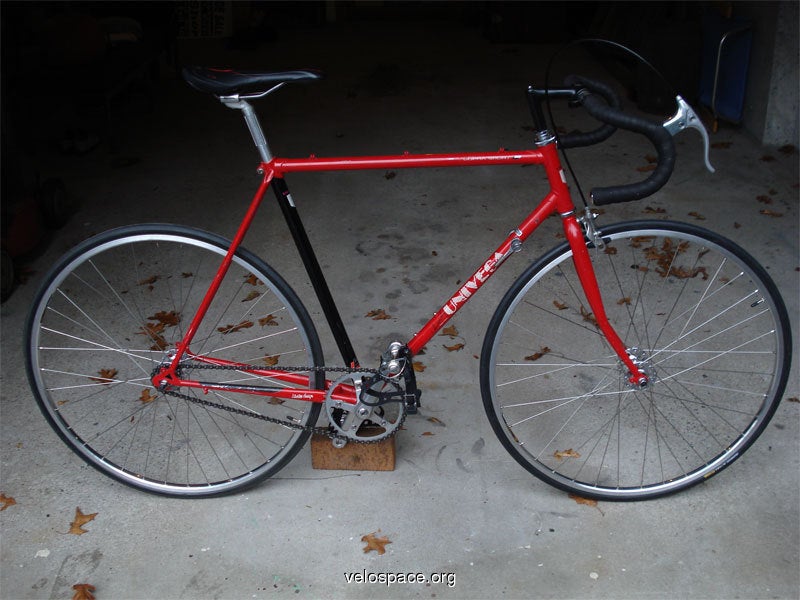 Click to view other photos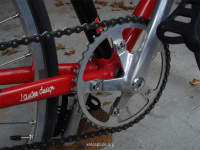 100mm SunRims M13II Formula Hub, Michelin Axial Pro LIGHT

120mm SunRims M13II Formula Flip-Flop Hub, Vittoria Open Corsa EVO-KS

Sakae SX, Old... needs to be re-greased

RavX SpeedX, Random Parts bin Seat Post

Older Road Pedals, Random Chain

16T Soma Cog and Surly Lockring, 44T Sugino Chainring
My third fixed-gear conversion. Old mix-match parts. Built to sell... cleaning out the basement.