Caliente
By prtklone on 10/02/2007.
Bike tags: Road bike | austin | cannondale | road bike | yellow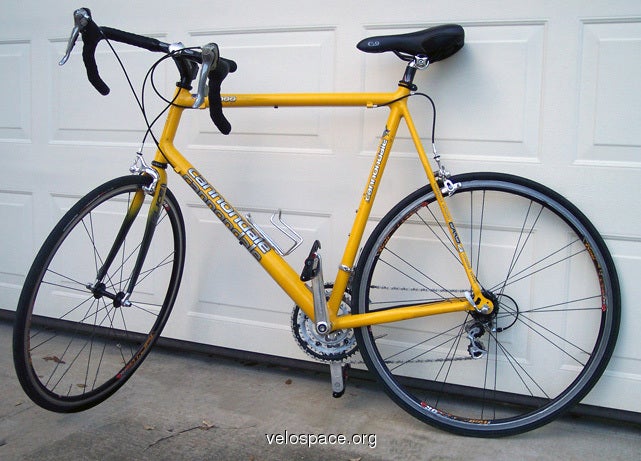 Click to view other photos

Cannondale R1000 CAAD4 frame

Bontrager cranks/ Shimano bracket

Cloud 9 seat and Bontrager carbon fiber Race Lite seat post

Triple chainring with an 8-speed 11-23 Shimano cassette
Nashbar brakes, Shimano 105 back derailleur, Shimano Ultegra front derailleur, Shimano Ultegra Brifters. This bike was built from the ground upusing parts bought from Frankenbike.org's swap meet to Nashbar.com and eBay.com. Total cost without wheels is 4.00.