IRO Jamie Roy (my other boyfriend)
By cai on 09/22/2007.
Bike tags: Fixed gear | 50cm | fixed gear | IRO | Jamie Roy | Sexy |
Click to view other photos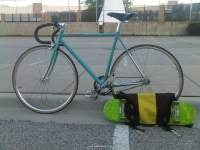 Everything is stock except the mks pedals at the moment. deep v's when i finally get the money!