Bomber Pro keirin bike
By yvorlpu on 06/08/2006.
Bike tags: Track bike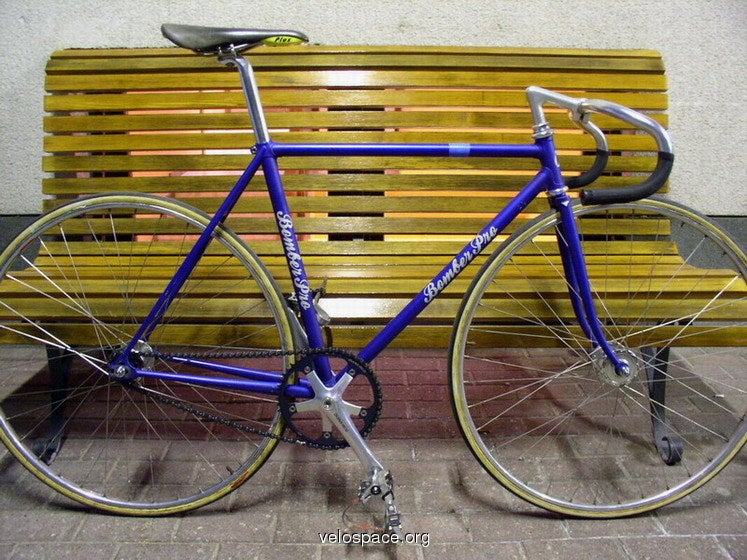 Click to view other photos

Bomber Pro keirin NJS 50cm Handmade by Rinsei Serial number: 000308

Bomber pro , Hatta super deluxe

suntour Superbe Pro high flange, Araya Gold World Champion rim

Suntour Superbe Pro high flange flip-flop with 14 and 15 Dura-ace cog, Araya Gold World Champion rim

Dura-Ace 7710 with 49 chainring

Gipieemme Plus titanium, Kalloy

Suntour Superbe pro, HKK chain(?)
I need more information from this bike or from Rensei! Actually is my bike since couple days in Hungary, Budapest.I use here the Velodrome.