SF Giants Pake
By boner jams 07 on 09/04/2007.
Bike tags: Fixed gear | 59 | Pake | SF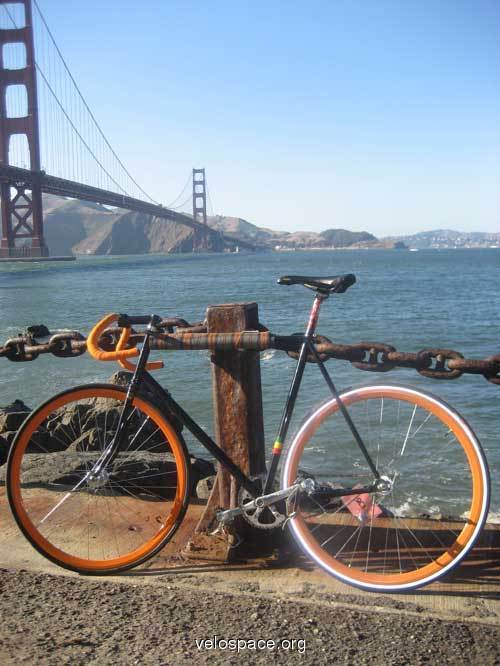 Click to view other photos

SOMA drop status, Bianchi

46x 15 no brakes! Smokin' katfood.
This bike's a souljah. It's gone through alot. I got it when Pakes were just introduced about 3 years ago. I ride like a maniac, and it's served me well.