Iro Mark V fixed gear 53cm black
By Tarrant4216 on 12/09/2015.
Bike tags: Fixed gear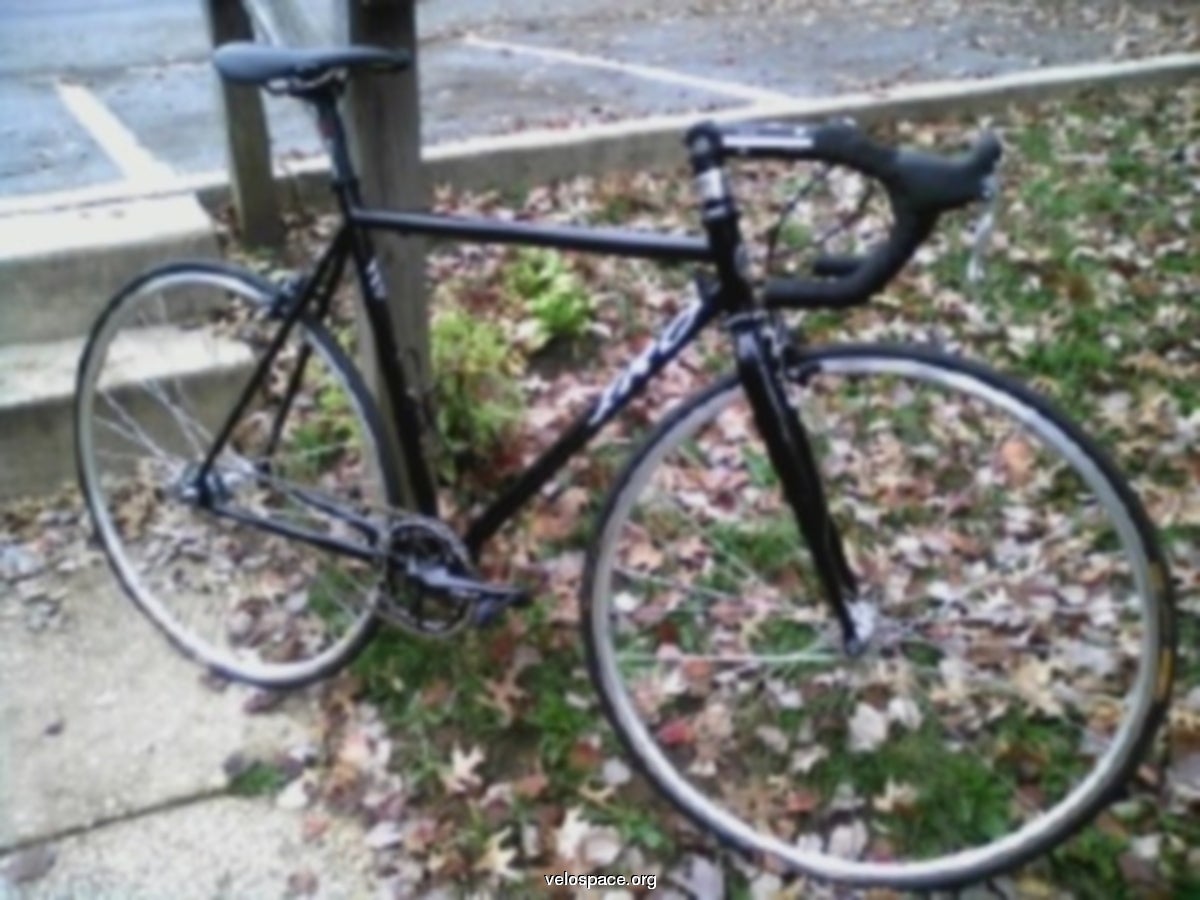 Click to view other photos

Iro Mark V steel fork drilled for front brake, FSA aheadset

Mavic Open Pro rim silver, Ultegra QR silver hub 32 holes, Continental clincher tire

Mavic Open Pro rim silver, Surley silver hub bolt on

Iro 165mm black 42t, generic square taper bb

Flyte saddle, Syntace P6 seatpost black

Tektro levers, dual pivot Sram Apex
Please look for this bike on Ebay. I have too many bikes, so I'd like to sell this one. Thanks.
http://www.ebay.com/itm/151908963998?ssPageName=STRK:MESELX:IT&_trksid=p3984.m1555.l2649