takhion 'simile' urban build
By thaian on 09/08/2015.
Bike tags: Fixed gear | Track bike | brazil | Custom | custom nuevo | fixed gear | goiania | hatta | look | njs | pursuit | sugino | takhion | track bike |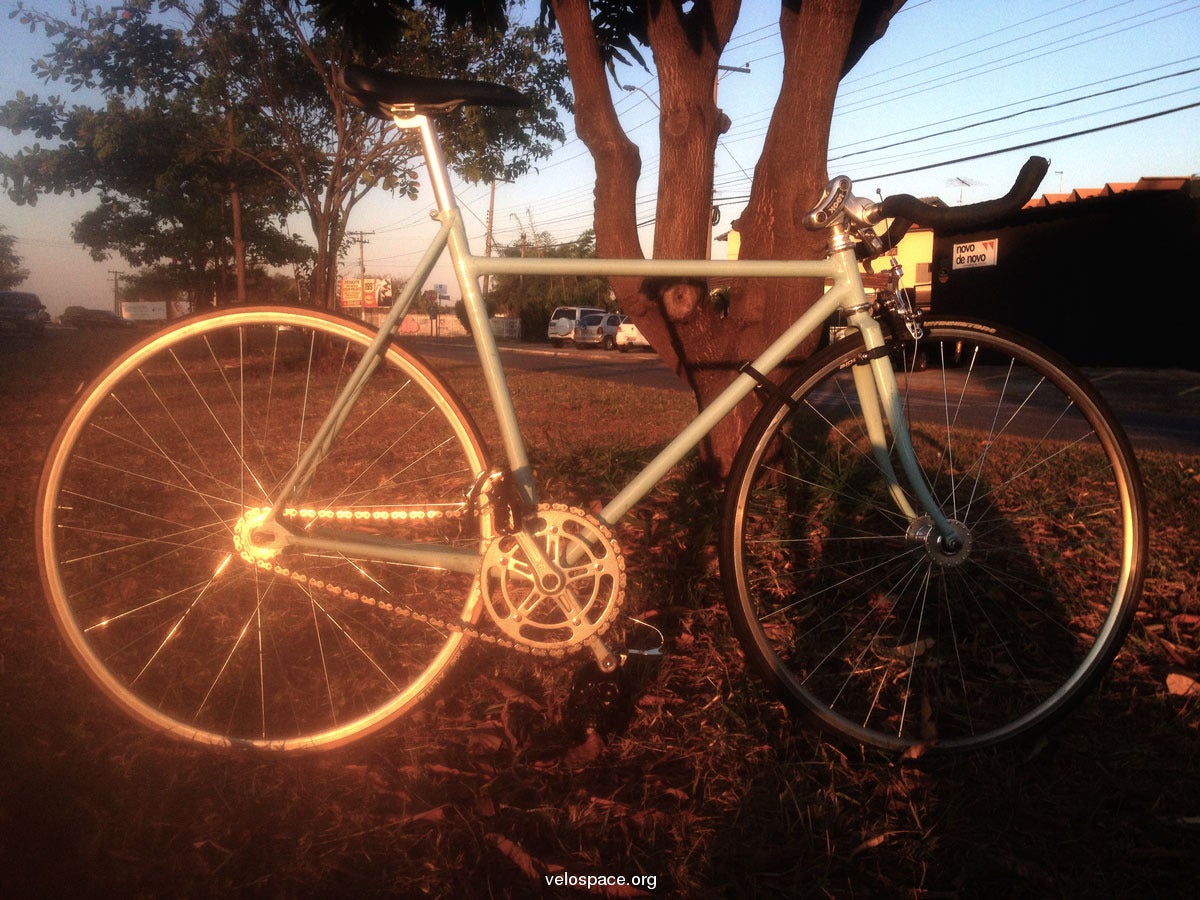 Click to view other photos

custom made / 55cm / unknown

state bicycle contender pursuit bars / look ergostem

deore rim / bridgestone tire

araya rim / bdw hub with generic 17t cog / crappy cst tire

sugino super mighty 170mm 52t

custom nuevo njs / kmc k710
This takhion geometry simile custom built with columbus tubes have been imported among 3 others for female brazilian pursuit team panam training on the early 2000's.
Not very much infos about it since experts are a rare breed around central brazil but it is still running light even with all that bad wheelset, at 8,6 kg.