Gravity Fat Bike with Bullhorn handlebars
By drbadassmofo on 08/25/2015.
Bike tags: Mountain bike | Bull Horn | Bullhorn | fat | Fat Bike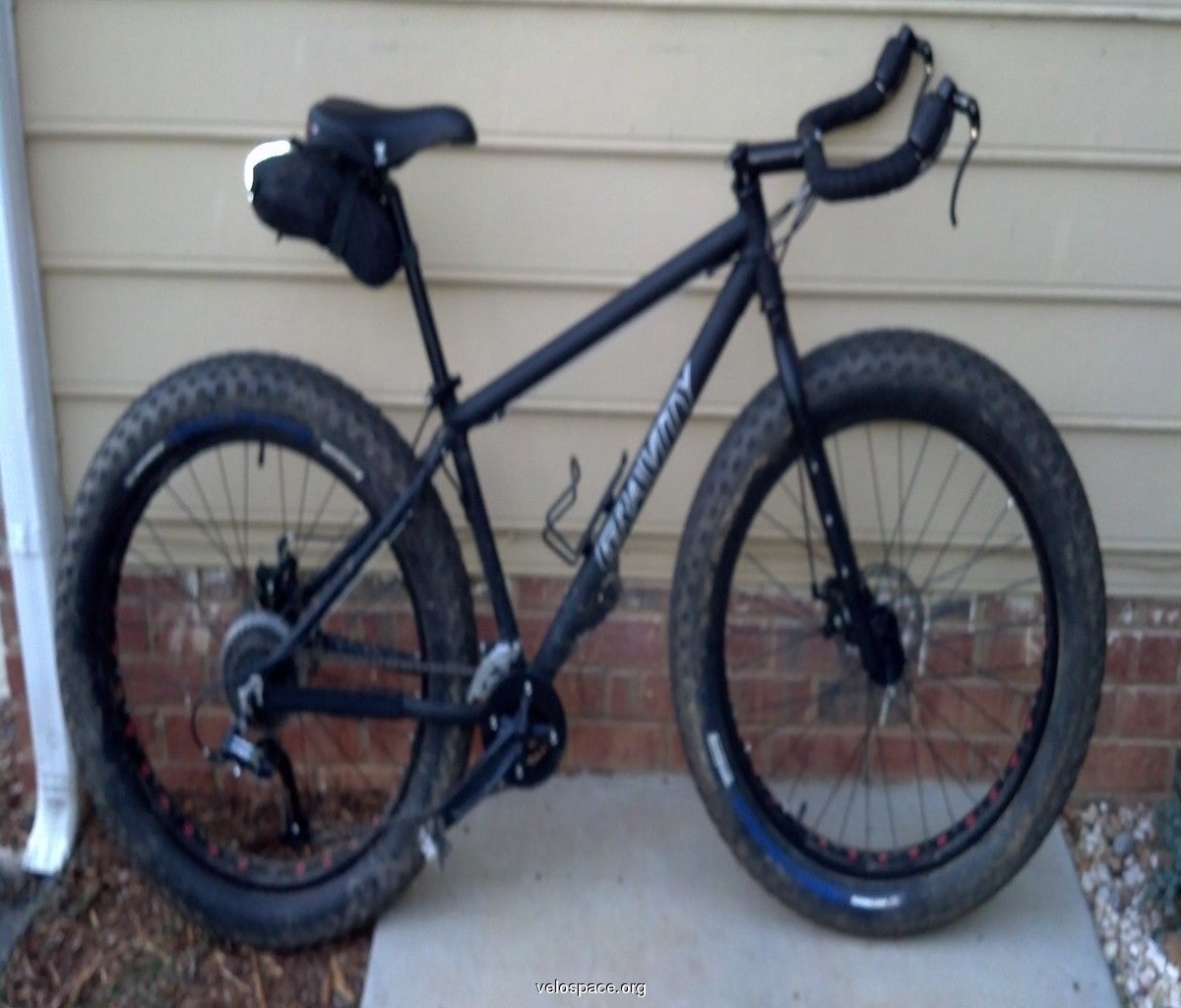 Click to view other photos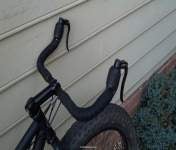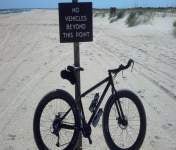 Old school Time trial 8 speed gripshifters from the 1990s!
I have wanted a bullhorn handlebar bike, but I need a bike with gears and brakes. I also wanted the shifters and the brakes at the same hand position. Lastly, I wanted a sleek look with minimal flailing cables. After some research, I settled on old school time trial gripshifters with time trial brake levers on the bullhorns. To get the brake levers to work with the mountain mechanical discs, I put on Travel Agents where the wires come out of the grip tape attached to an inline cable adjuster. The setup works great adding a unique cool Fat Bike look that serves me well especially on my North Carolina beach trips, and it soaks up roots and tocks on my local single track very well too.