Bridgestone/Kabuki Submariner mixte
By neoterryjoe on 04/12/2015.
Bike tags: bridgestone | kabuki | mixte | Submariner | Touring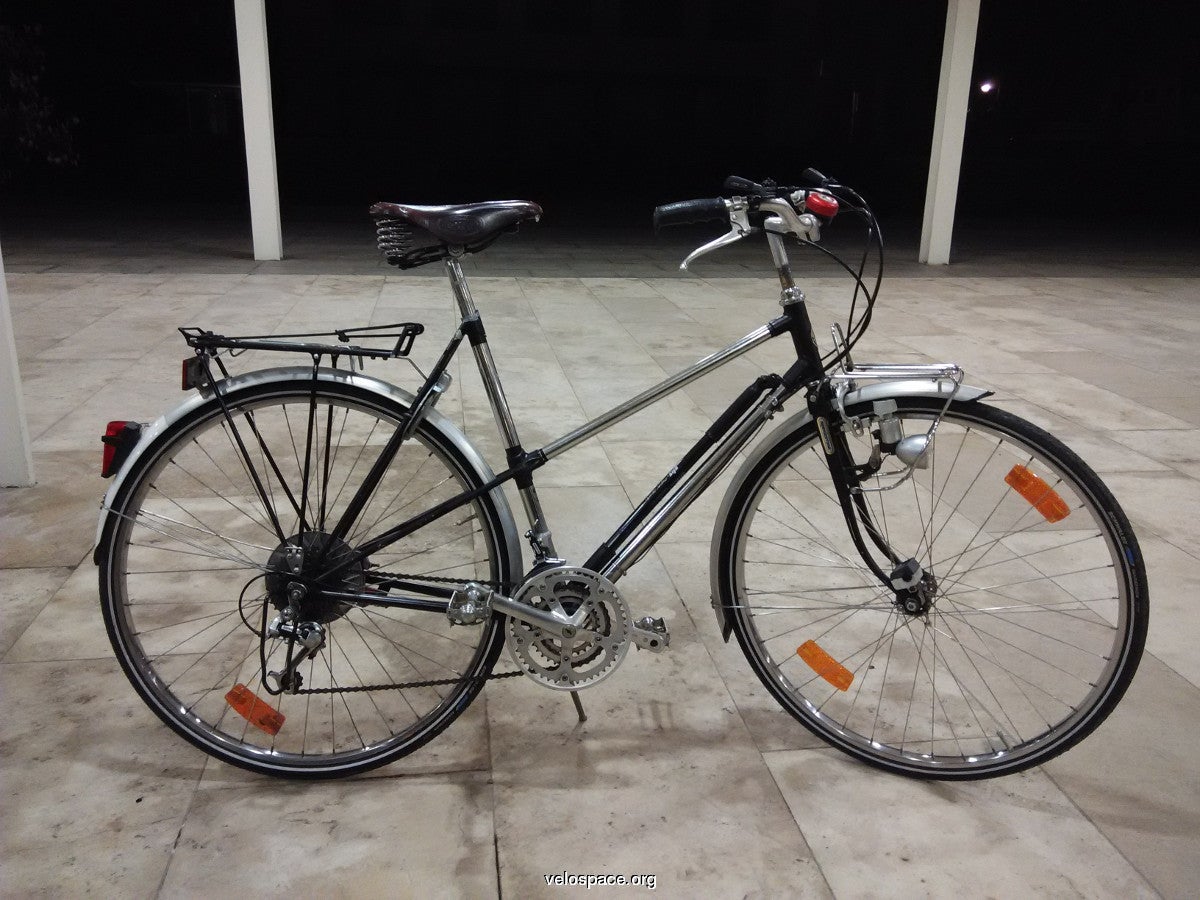 Click to view other photos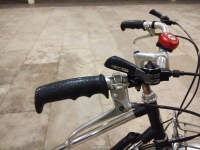 Submariner, 56 tt, guessing 1982

stainless steel 27 1 3/8 rims

stainless steel 27 1 3/8 rims

brooks B66, quill seatpost 25.6

BS dinex drum brake, Dia compe levers, front BS caliper
Bought from a German lady who bought this first hand in the late 80s from Dusseldorf. Headbadge is not of the nicer Kabuki type as seen in other earlier Submariners. There is no indication it is a Submariner, other than by the looks. Originally a 2x5 speed.
Stainless steel tubes, aluminium lugs. From Sheldon Brown:
"
The Kabuki line used some unusual construction techniques, specifically, a system of sticking the frame tubes into a special mold and forming cast aluminum "lugs" in place around the ends of the tubes. The most notable of this line was the "Submariner" which used un-painted stainless steel tubing, and was marketed in seacoast areas for its rust-resistance. Because the cast aluminum lugs were not flexible like steel lugs, these bikes didn't use a conventional seat-post binder. Instead, they used a seat post with an expander wedge like that of a handlebar stem...you had to remove the saddle from the seatpost to adjust the height, then re-install the saddle!
"