Herman Braun track bike (Van Tuyl livery)
By Smiley on 10/12/2014.
Bike tags: Track bike | Amsterdam | fixed | Herman Braun | modified pista crank | piste | Spijkenisse | track bike | velodrome |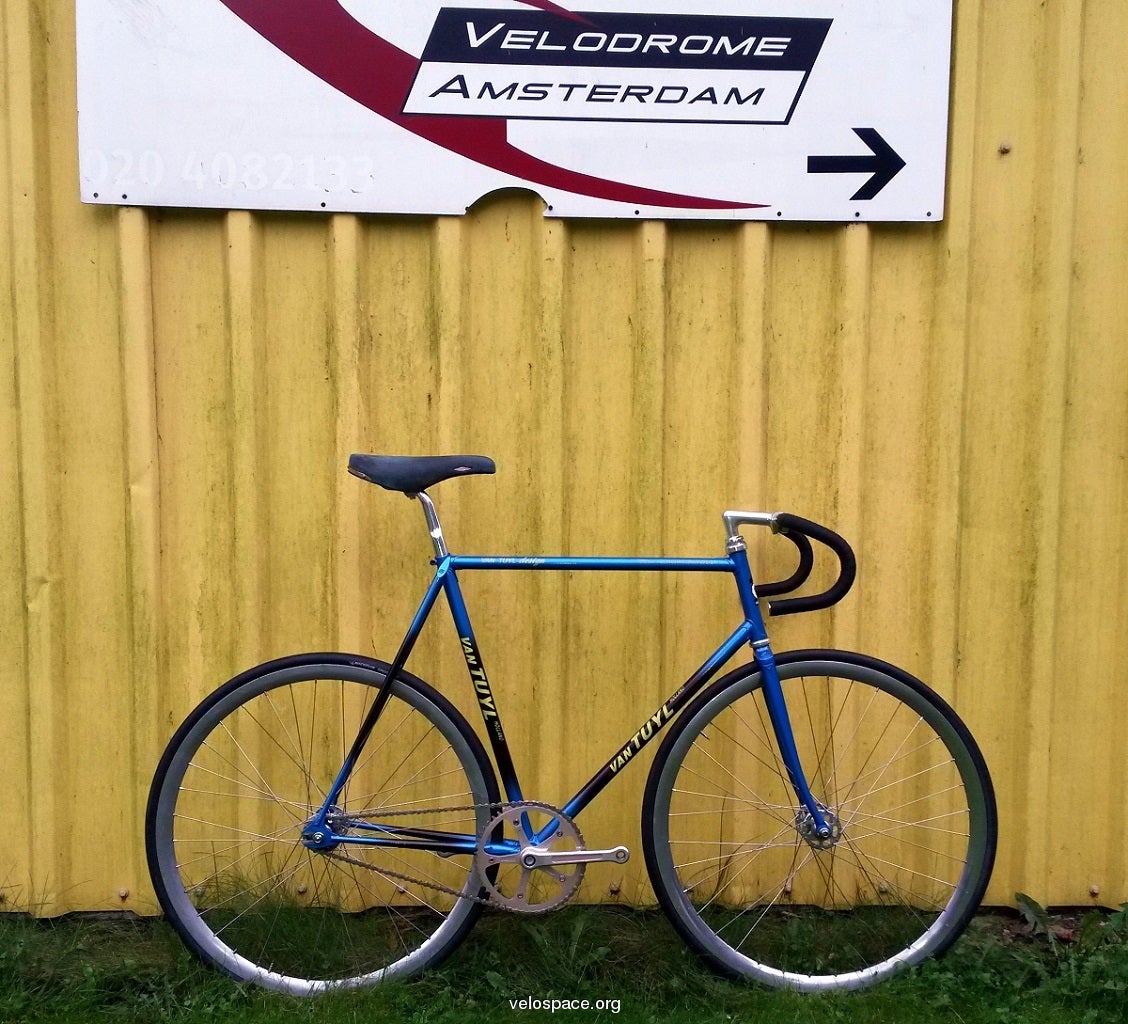 Click to view other photos

Herman Braun / 59 c-t / 1986?

Cinelli Criterium / Cinelli 1a

Campy mixed with Gazelle headset

Campy Record Pista / Mavic CXP 14 / Michelin

Campy Nuove Gran Sport (modified to pista) / Campy Pista BB in Cinelli BB-shell
This is a very well made example from the 80's (1986?). The build quality clearly shows when you look up close. Tubing is unknown, but I hope they still have serial number archives in Spijkenisse with more info. The frame has been painted in Van Tuyl livery, probably a sponsor thing. Also decals of the Nijmegen based team Groenewoud are on the frame. Previous owner told me a Groenewoud rider won a national title on this bike back in the day (time trial).
Braun started as a mechanic (aged 16!) in the successful teams of Kees Pellenaars and later Gazelle-Vredestein. He started building frames in the early 80's and quit his job as a mechanic in '86.
Herman Braun still builds high end custom steel frames together with his son. On their website, there's a lot of interesting info on modern steel frame building among other stuff.