Georama NJS Keirin Sparkle Maki Roll
By Roni Solomon DDS on 06/19/2014.
Bike tags: Track bike | concor | dura ace | fixed gear | Georama | h plus son | keirin | njs | rochester | san marco |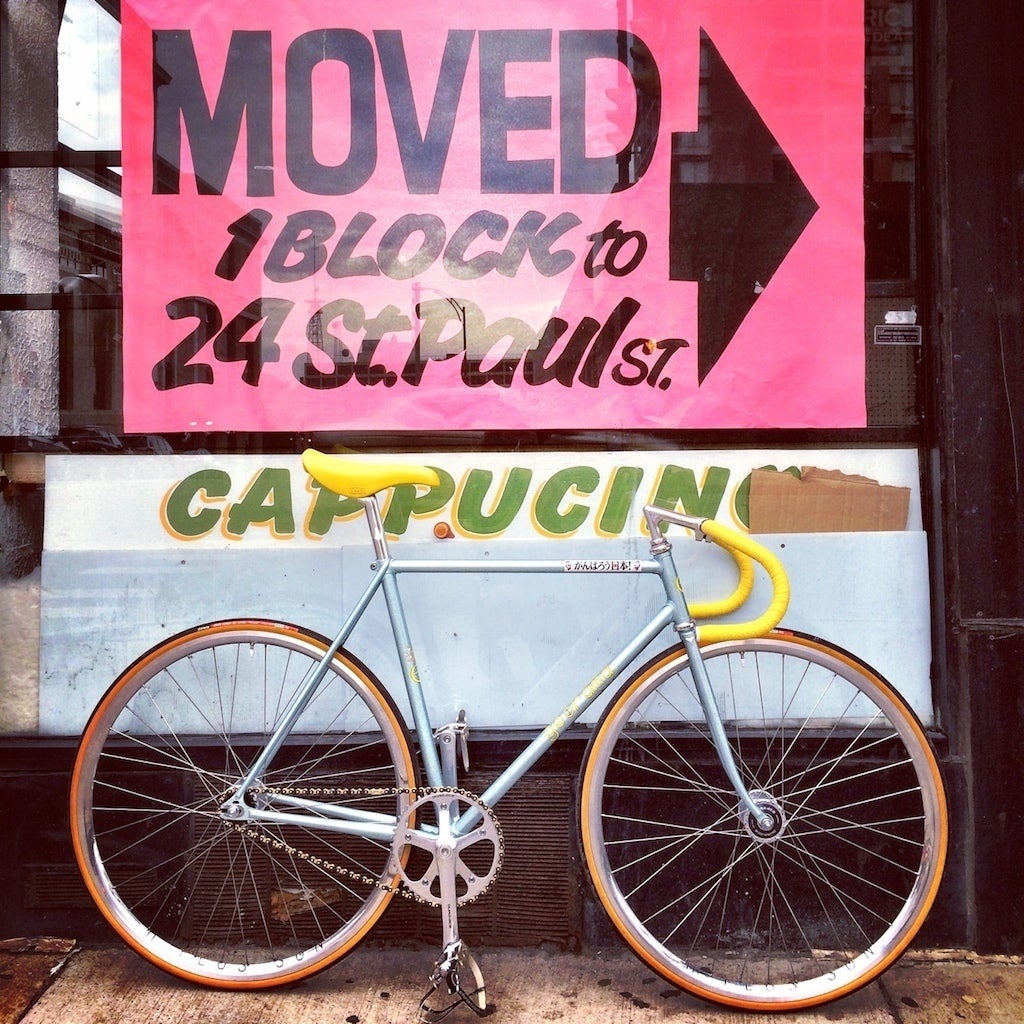 Click to view other photos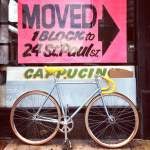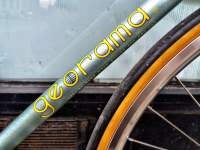 Nitto B123AA & Nitto Jaguar 110 (NJS)

Georama, Dura Ace 7400 (NJS)

Dura Ace 7600 (NJS), H Plus Son Archetype, Vittoria Open Corsa Evo

Dura Ace 7600 (NJS) 110mm Axle, H Plus Son Archetype, Vittoria Open Corsa Evo

Dura Ace 7600 (NJS), Hatta (NJS)

San Marco Concor, Shimano 600 Tri Color 27.2

MKS Track Prime, Izumi Jet Black

50T Dura Ace (NJS), 14T and 16T Dura Ace (NJS)
Another birthday, another bike frame. (Well, that's how these builds usually start for me) I found this on eBay in Japan. It cost less than my last trip to the sushi bar, so I thought it was a good deal. Other than some minor paint chips and a touch of surface rust, this one is very clean and, more importantly, free from the top tube dent stigmata. It has a cool gold foil cherry blossom decal on the seat tube which I think is awesome. I kind of wanted to get the Kashimax KX2A with the cherry blossom print to match, but that's just too insane. (I mean, really)
Components are mostly NJS, concessions made for personal preference or practicality. Rather than modify the dropouts to 120/track standard, I converted the hubs to the 110mm 9mm & 8 mm slotted Keirin standard. If you're wondering, it is a fantastic ride! I haven't decided if I want to subject it to the mean streets of my city, or keep it as a track day bike only. It's so pretty, I'd hate to wreck it on my crappy roads, but it's also so nice that I just want to ride it all the time!