Ciclo Piave 1973
By Splined on 06/02/2014.
Bike tags: Road bike | campagnolo | classic | Nouvo Record | Piave | road |
Click to view other photos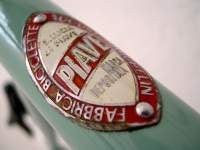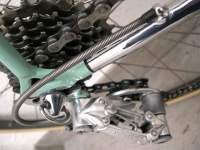 Campag Superleggero Black

Campag Nouvo Record Pat73, front, rear and down tube levers drilled

Campag nouvo record, nouvo record brake levers but non original rubbers. these will be sourced shortly.

13-14-15-17-19-23. 42/52 Campag Nouvo record.Yh
Ciclo Piave. It was made by an artisan near Treviso named Augusto Michelin. All of the little details make it a real gem, Cinelli-like. It measures 55cm by 55cm, top and seat tubes center to center. The headtube is 13.5cm.
I bought this from Corey Fox in Italy. The bike is a very lovely and comfortable ride. Agile and stiff.