1960's IDEOR ASSO PISTA 60CM
By tjptjptjp on 11/28/2013.
Bike tags: Track bike | campagnolo | fixed gear | Ideo asso | italian | Pista | Track | velodrome |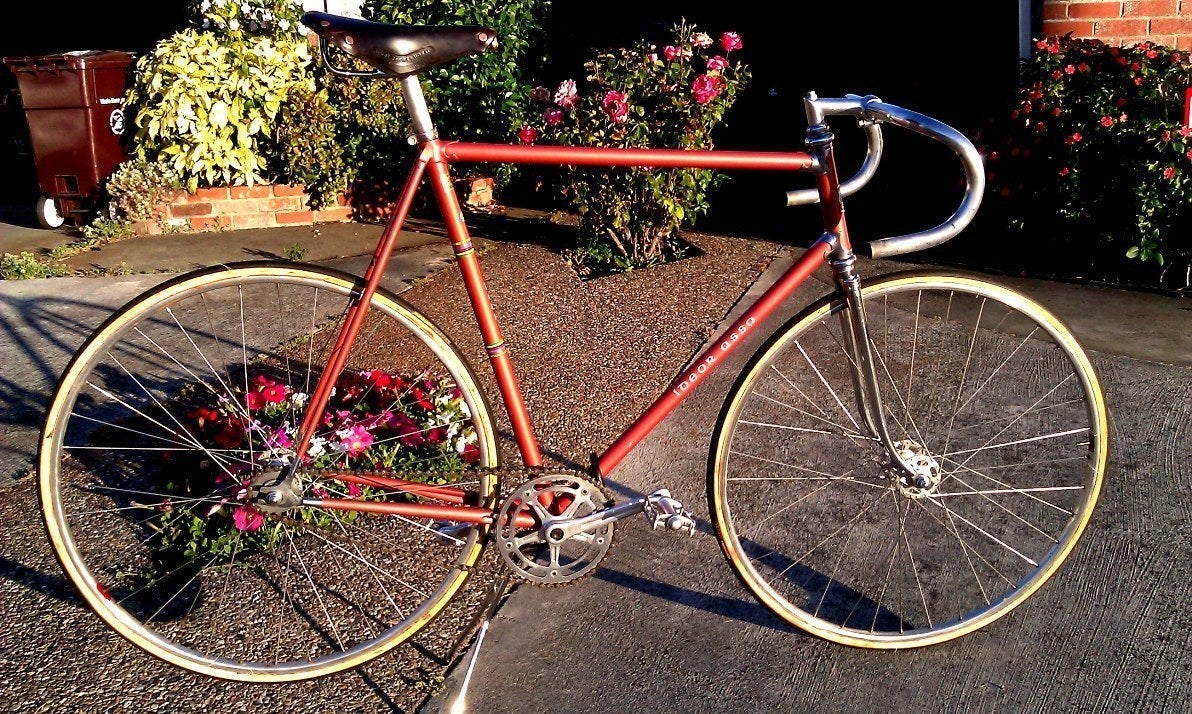 Click to view other photos

IDEOR ASSO/ 60cm / 1960's

Ambrosio Pista / Ambrisio Pista

Ideor Asso Pista / Campagnolo Pista

Campagnolo Pista w Tubulars

Campagnolo Pista w Tubulars

Campagnolo Pista 1" Pitch

Brooks Professional / Campagnolo
Absolutely stunning early 60's Italian Track bike. The Salmon metallic paint job, beautiful chrome lugs, striking lines, and chrome fork makes for a real eye catcher. It is a very quick bike for being an older frame. I ended up selling this bike and it is one of the ones I really wish I had not sold. The workmanship and style along with its obvious rareness said "Keeper" all day long but dummy me didn't listen.