Eddy Merckx Corsa Extra
By ianpayne01 on 05/06/2013.
Bike tags: Road bike | dura ace | Merckx | slx | telekom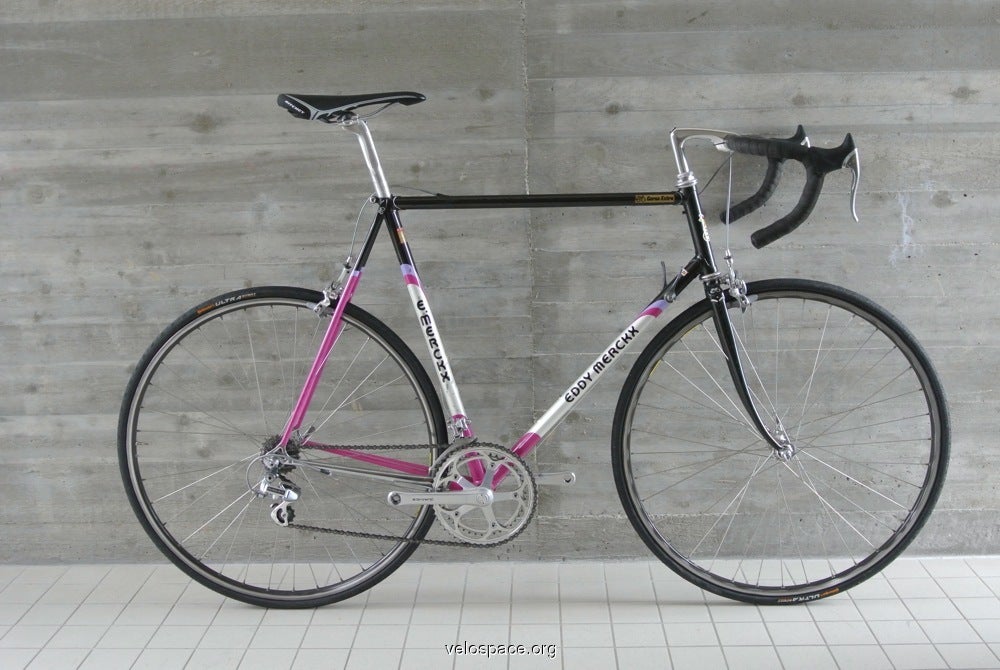 Click to view other photos

Corsa Extra Columbus SLX / 60 C-C seat and 58 C-C top

Dura Ace / Mavic Open 4CD

Dura Ace / Mavic Open 4CD

Shimano 600 - not shown / Shimano
Bought this bike on ebay and it arrived looking and smelling rough. Changed to DA 7402 shifters and brake levers from first generation STI which was broken. Saved a bit of money on the tyres and saddle so will likely change in due course.