Motobecane super sport french tourer
By retrobiker on 03/29/2013.
Bike tags: motobecane | randonneur | touring | Touring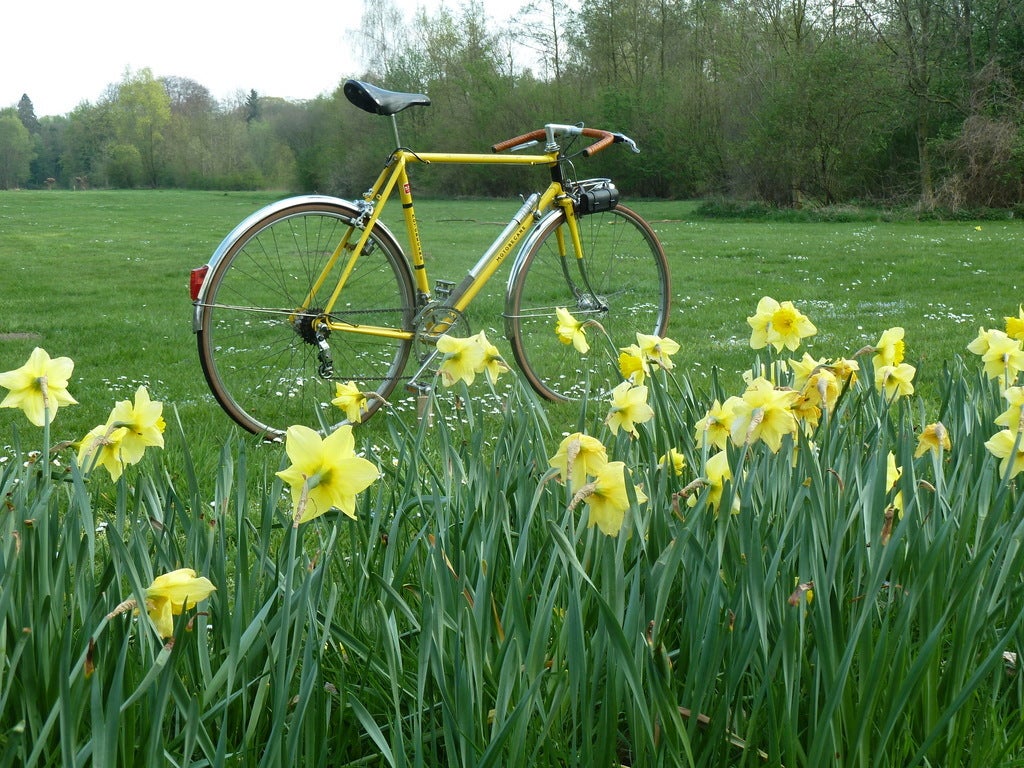 Click to view other photos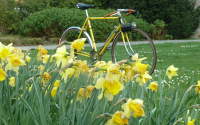 this is a french Motobecane super sport tourer bike. It was advertised in a private sale and supposedly a one family bicycle from new.originaly fitted with drop bars the only change I wanted to make was to convert to a low tourer bar,kind of like a moustache but less dramatic in effect.apart from this and the exchange to a more comfy saddle,this Motobecane is all original from its non-rust chrome fenders, yellow bulb front light to its tiny chrome front rack and repair pouch.It even has the original tires from the 70's on it,although getting skinny on top, they still aren't dryed out yet, a sign the bike has been stored well and cared for in its previous french life:-)
I use it mainly for short trips to town ,the yellow paint makes it really stand out and overall it rides very well.