Browning road bike
By peacock1 on 02/19/2013.
Bike tags: Road bike | Browning | japan | japanese | red | road | SakaeCustom | shimano |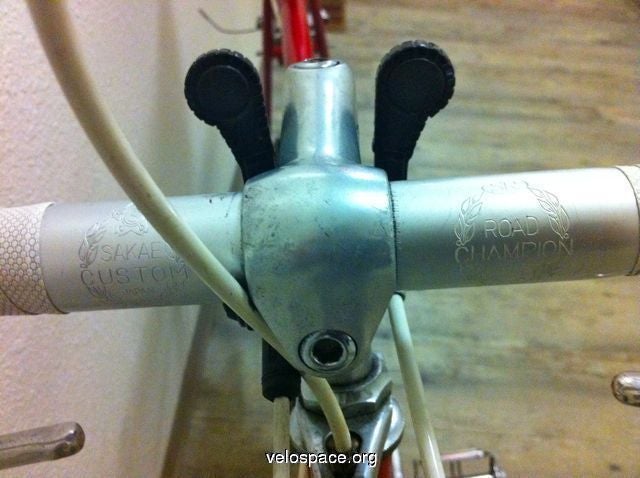 Click to view other photos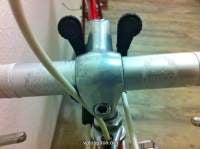 1970s-80s, Height: 36" inches

Drop bars with grips have "SakaeCustom Japan" and "SR Road Champ" etchings
I am fairly new to cycling (I ride a Miele) and bought this Browning for my partner from a woman I knew in East Van who was heading back to Australia. She bought it off a Japanese woman who brought it from Japan. I know that Browning's foray into bike-making was shortlived and they stopped making these bikes over 30 years ago.
I'm having trouble with a squeak on the rear brakes. Other than that, it seems like a great ride though I haven't tested it much as of yet. I'm looking for more information on the quality of the bike and availability of the parts should I need to replace any.
As well, if you're interested in purchasing this beauty and live on the west coast (BC, Seattle, Portland), let's talk as I would be happy to negotiate.