Iconic Look KG396 track bike
By Mikael on 02/16/2013.
Bike tags: Fixed gear | fg396 | fixie | look | Track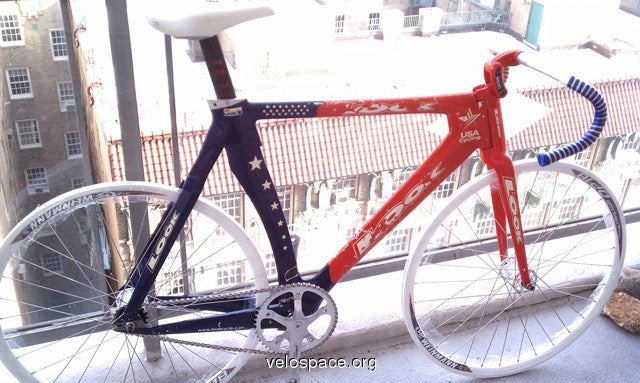 Click to view other photos

Look KG396 / Large-56 / 2004

Cinelli Pista / Look ergo

Campy Record Pitsa / Campy

Cinelli Unicantor / Look carbon
Iconic LOOK KG 396 carbon track bike
No bicycle manufacturer has won more track championships than LOOK and the KG396 was one of the models that began its dynasty! Classic looking and truly a rare gem, this bike has propelled more riders to victories than any other brand!