Dawes Lightning SST
By iamtim on 08/08/2007.
Bike tags: Fixed gear | Dawes | southern california | steel | Track | yellow |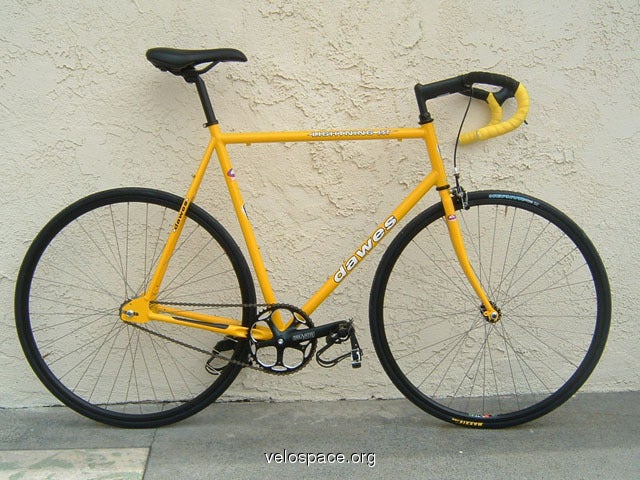 Click to view other photos

Dawes Lightning SST Track

Dawes fork, generic headset

Truvativ Touro cranks, generic BB.

Bontrager Race Lux saddle, generic seatpost

42t Shimano chainring, 16t IRO cog/lockring
This was my first attempt at a fixed gear bike. Largely it's a stock Dawes Lighting SST Track, with some basic mods and upgrades. The first picture is how it started, the second picture is what it became, and the third picture is how I sold it as a single-speed with a stripped fixed-side of the hub.
This bike no longer exists in this form, having long ago morphed into a Bianchi Strada LX (#4423) which then became a Nishiki International (#572).