Tiemeyer Track Tandem
By squanaman on 08/27/2012.
Bike tags: Track bike | Tiemeyer Track Tandem | Tandem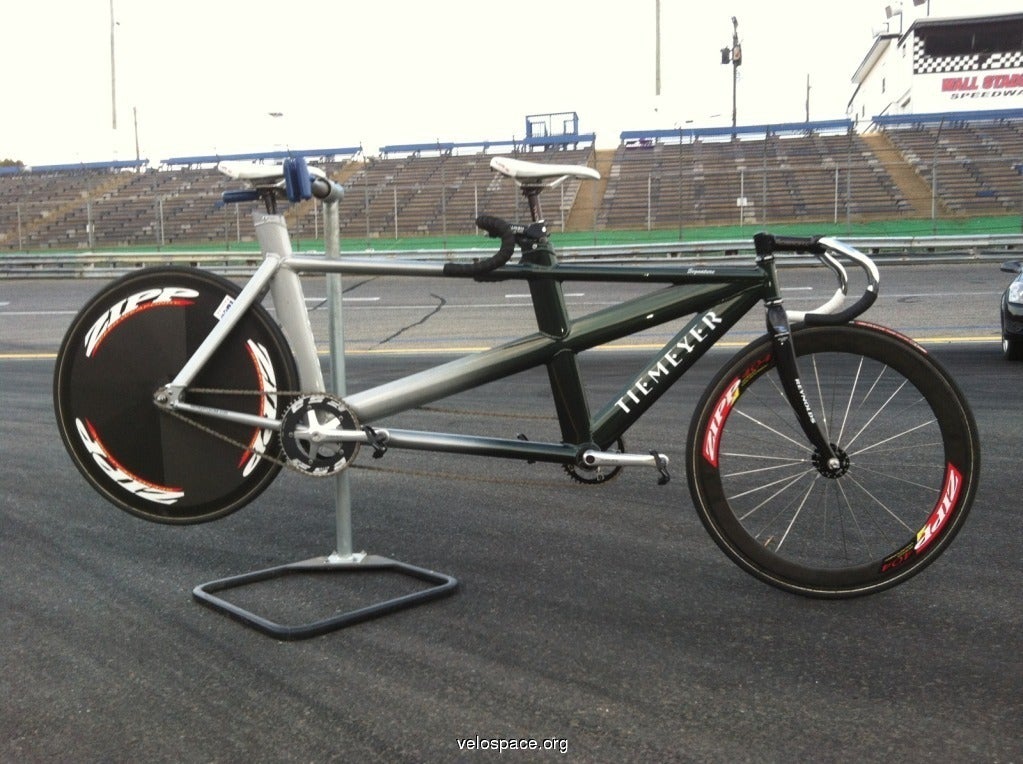 Click to view other photos

Nitto B127 39cm/Thomson Elite 130

Look Keo 2 Max, Look Keo 2 Max
Tiemeyer Track Tandem
Pictured with time trial wheels. Yes, we have raced those wheels. For years. But only in TT events. (Combined team weight is right at rated weight limit for disc.) Mass start wheels are 36 spoke Phil Wood/Velocity Deep V. This is a fun bike!