fixed tall bike, sf style
By phillipd on 08/06/2007.
Bike tags: Fixed gear | 5 spoke | bone shakers | fixed gear | hellkats | risers | tall_bike |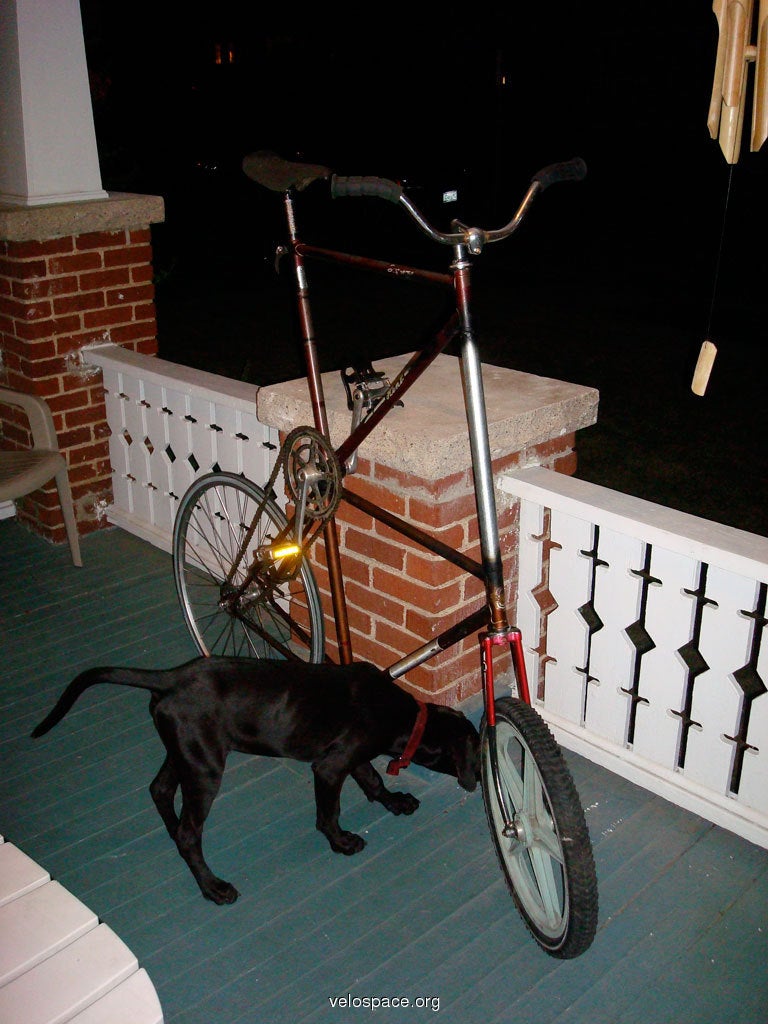 Click to view other photos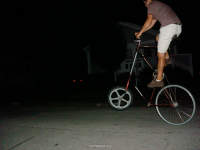 free spirit and kent (trash)

dia comp3 stem, really stoopid high risers... oury grips, naturally

araya rim, some freewheel hub, bb lockring, jb weld

tracer? ... total crap, awaiting taco chainring any moment

fake kashimax aero, actually pretty comfy

trash, awaiting hkk halflink via bens

surly cog gearing is 55 x 20, not bad
thats my hommie timmy doing a wheelie. the first time i took it for a ride (today), i had no grips, just raw pipe-cut ends. i was trying a backwards circle and i fell... and the end if the bar scooped off the left side of my right index finger. I just got about 12 stitches and i'm trying to type with no index finger. owch, minor emergency, 0... cheaper than a month of insurance
ps, barspin clearance!