Chrome Mercier Kilo TT
By imgn on 07/30/2012.
Bike tags: Fixed gear | automatic hub | chrome | fixed gear | kilo mercier | two speed |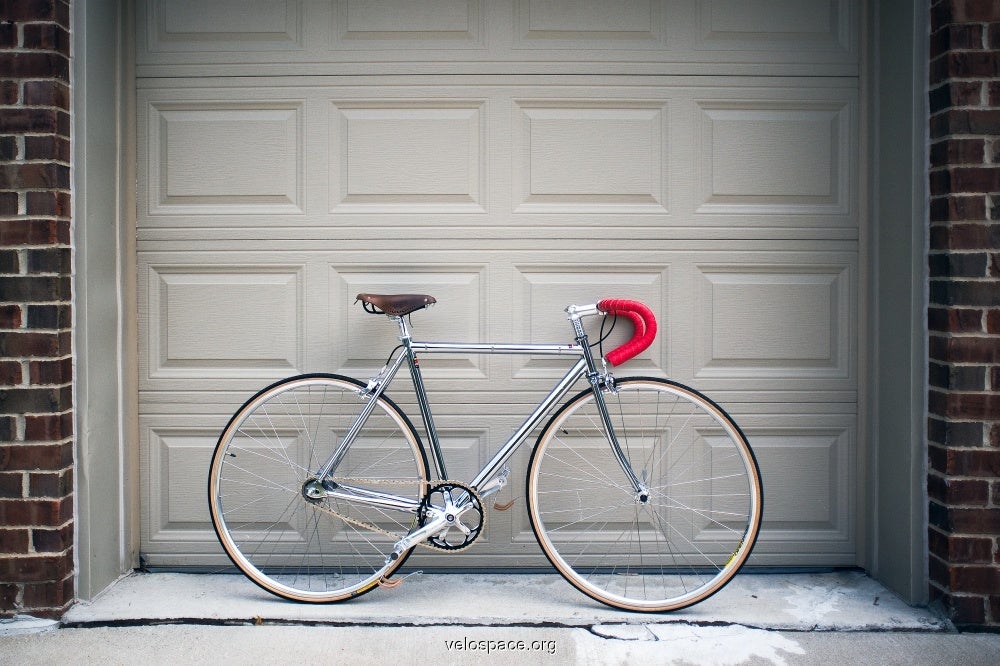 Click to view other photos

Threadless 1" (stock) with red Fizik

Mercier 1" / Threadless 1" (stock)

Shimano Tiagra HB-2200 Hub/ 32H Mavi Open Sport '12 / Panaracer tires with sidewall

SRAM Automatic 2-speed Hub/ 36H Mavic Open Sport '12 / Panaracer tires with sidewall

Truvative 108 PowerSpline (stock)

MKS GR-9 Platform with Leather clip/ KMC Z410 (Stock)

Tektro R350 / Tektro (stock)
I was not really a fan of how heavy my previous multi-speed bike was. I also rarely actually used most of my gears... so I decided to put together this bike. I did some random part swaps for aesthetic reasons. The only really major upgrade is the wheelset- I wanted to "unfixie" the Kilo and replaced the hub with an automatic 2-speed one, just in case 1 speed wasn't enough to get me around town. So far I'm really pleased with the hub- it works really smoothly, although I do admit it's kind of strange not being in control of the shifting gears.
I actually picked chrome only because I couldn't decide on a color combination for frame/wheels (Picking the color of the tape was already hard enough for me). Well, in any case, I'm a huge fan of Chrome brand stuff, so I guess I am just becoming one big chrome junkie.