Bianchi Alfana, the evolving bike
By duckliondog on 05/22/2012.
Bike tags: Road bike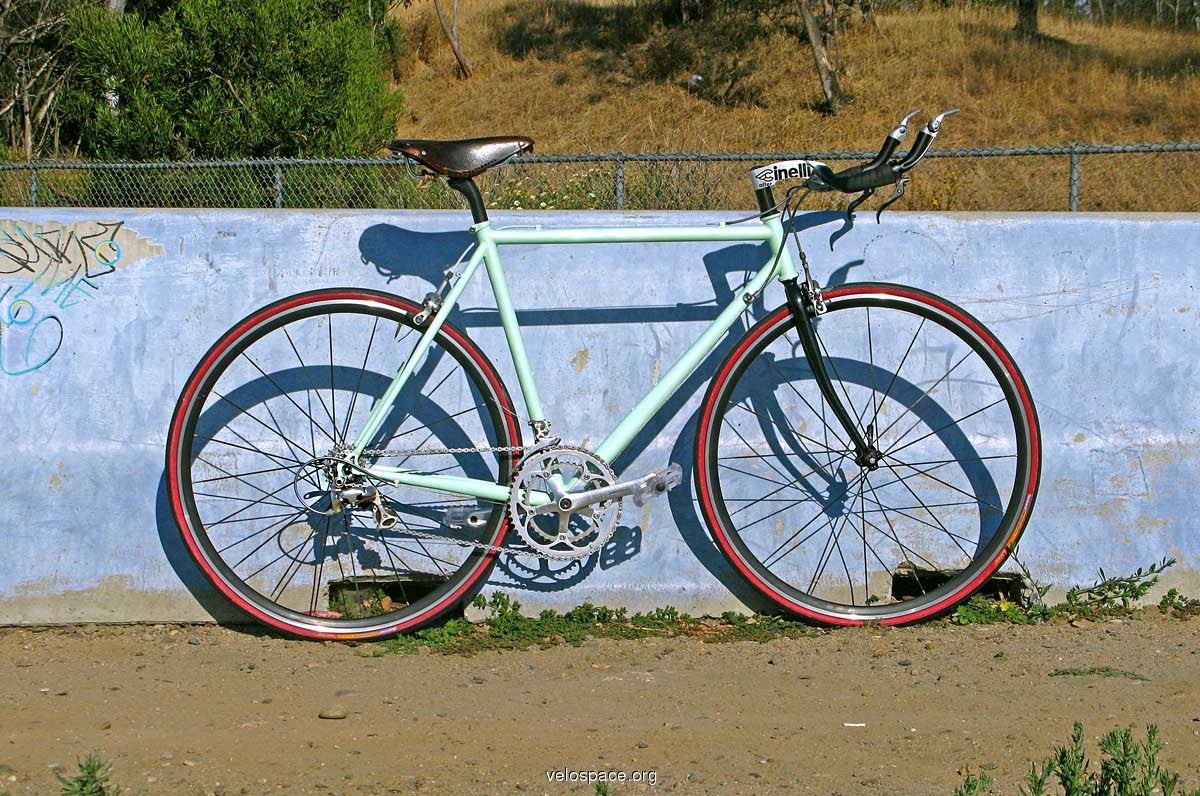 Click to view other photos

Profile Design Bullhorns / Cinelli Alter

Brookes B15 / ProLite carbon seatpost

Dura-Ace bar end shifters

Shimano 105 / Specialized top mount levers
I bought this frame as a complete bike. It was pearl white. It was my first road bike and I loved it despite its weight. Over the years it has taken many forms and colors. I built it up with bullhorns after breaking one of the Dura Ace STI shifters it had and was blown away by how much fun it was to ride that way. The only original part left is the frame. Even the bottom bracket and headset are different now.
It began life as an entry level road bike with a triple crankset. Now it is the smoothest, quietest, and comfiest bike I own.
Should I paint the fork to match the frame?