Bianchi STRADA
By mktng on 04/02/2012.
Bike tags: Road bike | beater | daily | dope | Groceries | school bike | work bike |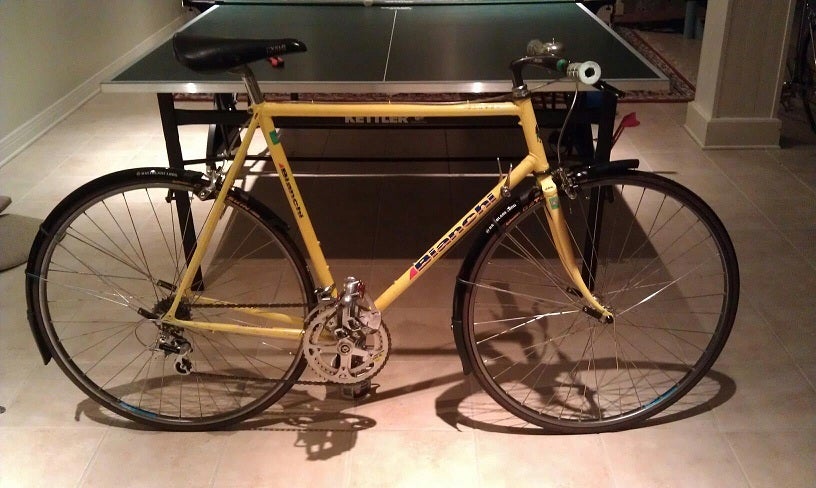 Click to view other photos

Ambrosio DUREX/105/Gatorskin

Ambrosio DUREX/105/Gatorskin

MKS Sylvan/SAG double strap/All City cages
Scored this bike for a price that will blow your mind. Feel free to ask if you want to feel bad. Lets just say the tires cost more :)
Will definitely be using this most of the time. sensible and fast
Has the 2012 SKS Raceblade Long's. Pain in the ass the adjust but they are sweeeet. I didnt want to settle for a townie bike just for fenders.