B'twin Vitamin Fixed
By superkaos on 03/30/2012.
Bike tags: Fixed gear | fixed gear conversion | fixie on the cheap | Rotafixed | suicide hub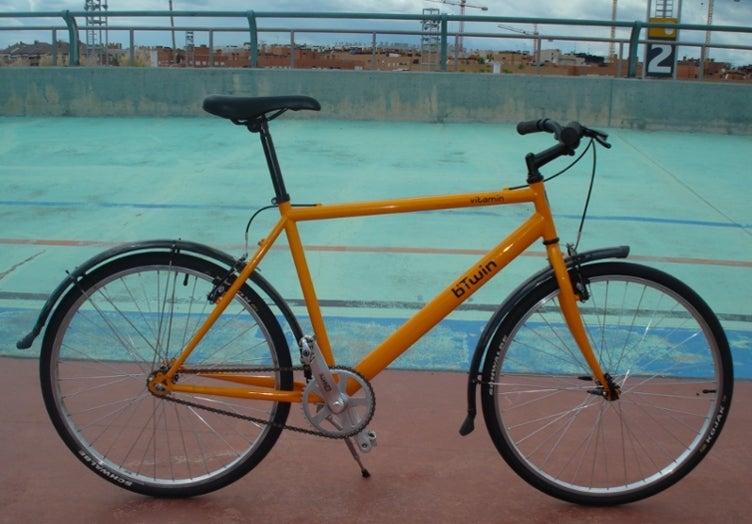 Click to view other photos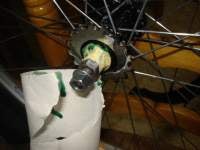 26 inch / joytech / unknown / schwalbe

26 inch / joytech single speed / unknown / schwalbe

MKS eazy-cube clipless / b'twin chain
I bought this B'twin Vitamin on Decathlon for 80 euros. Removed the freewheel and put on a 16T fixed sprocket. No lockring, there weren't enough threads for that. I used loctite 270 (the green stuff) and the rotafix method (http://www.urbanvelo.org/issue11/urbanvelo11_p76-77.html) to hold it in place.
I also replaced the crankset which was kind of small (36T), the bottom bracket (I had a better one laying around) the tyres and added mudguards.