Columbia TwoSome SS
By Gauge on 03/15/2012.
Bike tags: columbia | Deep_V | fixed gear | Pegasus | single speed | tandem | twosome | Tandem |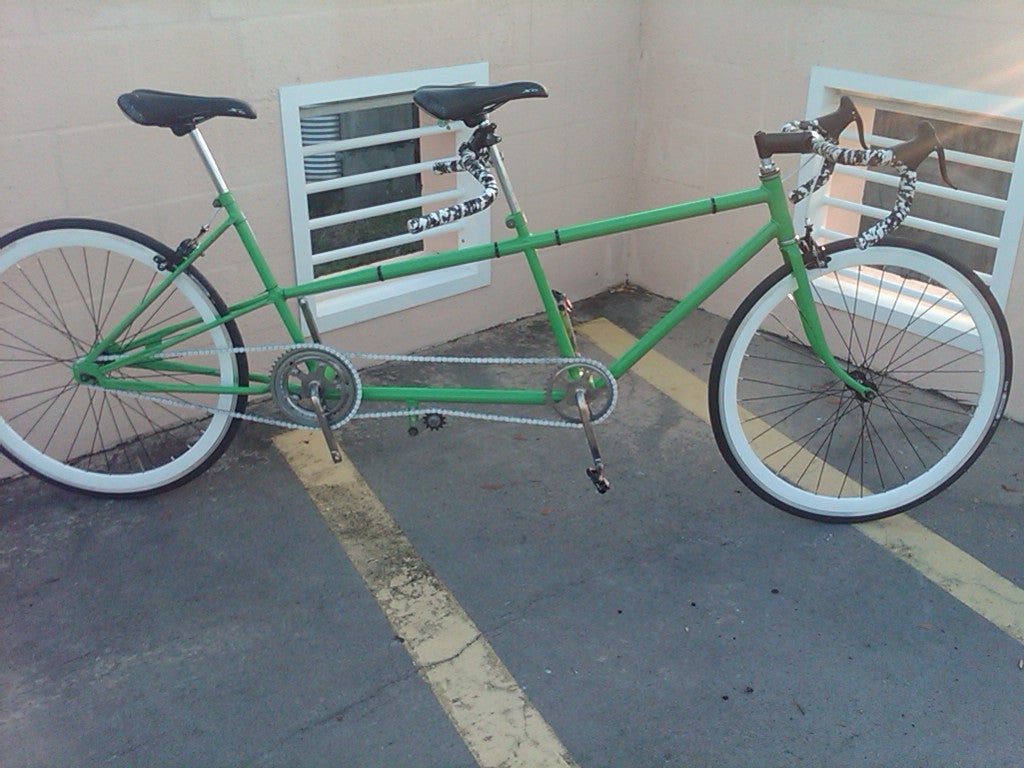 Click to view other photos

Columbia TwoSome/Small/ '74???

Wenmann Pegasus/Vittoria Zaffiro

Wenmann Pegasus/Vittoria Zaffiro

Wellgo clipless/ KMC Hollow Pin

Tektro R556 rear/ no name front/Cane Creek SCR-5
This began life as a rusty Columbia TwoSome and I brought it back to life as a semi-modern tandem. Changed over to single speed, custom fit stem, custom shim to fit stem to seatpost and tapped the stock OPC to 9/16". To date I have put 25 miles on it and it rides great. No pedal/crank issues.