cannondale track "mr. magic"
By zmstorm on 07/13/2007.
Bike tags: Track bike | 93 cannondale Track | car | Diamond | racecar | shark | slot machine |
Click to view other photos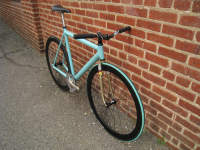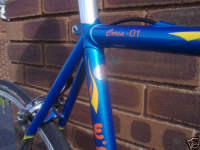 52cm cannondale track powder coated

answer carbon risers/salsa s.u.l. stem (90x75)

vivalo special/sotto voce

h+son 3cross to black phil (32)

sugino grand mighty, phil

carbon flite/thomson elite
thank you, "MR. MAGIC"..i'm glad you're back. by the way...my torelli is for sale. it just wasn't the same without the cannondale.