c.1980 Peugeot Mixte
By MecanoGitane on 10/22/2011.
Bike tags: Commuter | french | mixte | peugeot | vintage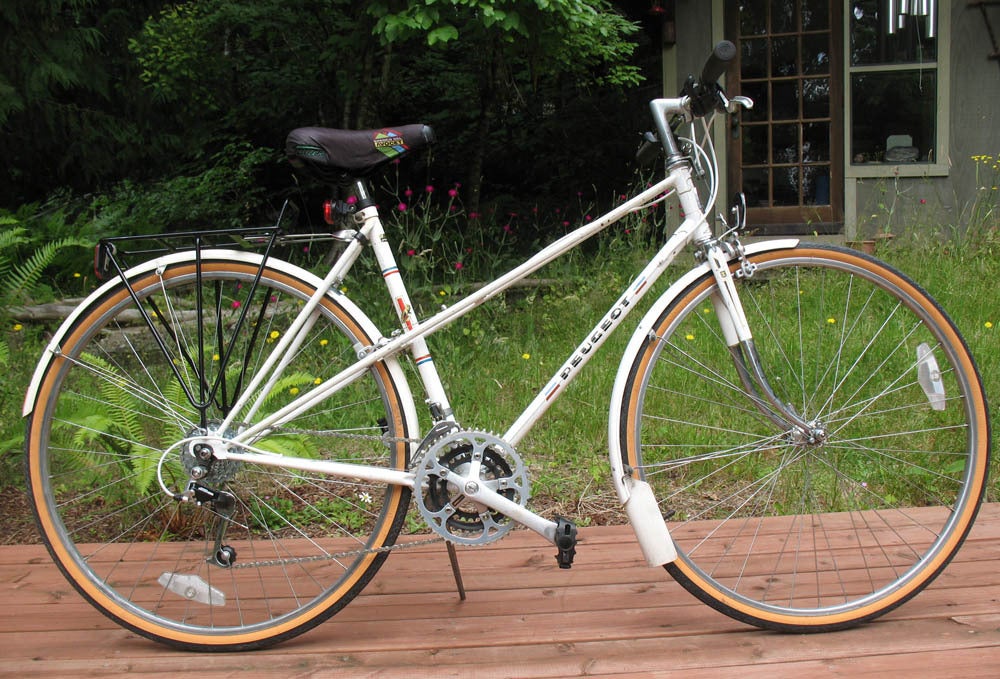 Click to view other photos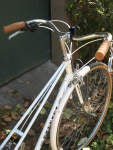 Here is an evolution in progress. This bike, now dubbed "White Raven" by it's new owner, I found in a free pile behind a local bike shop several years ago. I snagged it and fixed it up minimally as a loaner for out-of-town friends to ride while visiting. Next, it found a permanent home, and I reconfigured it for that friend, and then again to more accurately fit her needs. She loves it and says "She flies!"