koga miyata
By ecpowertap on 06/30/2007.
Bike tags: Road bike | Touring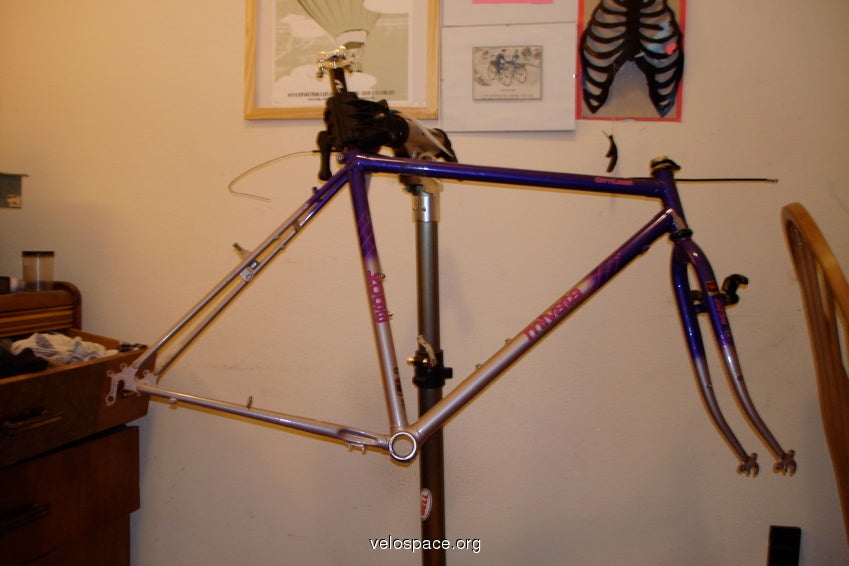 Click to view other photos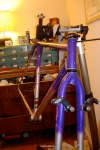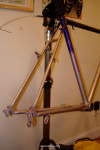 its a touring frame with city liner painted on it. its heavy but bomb proof. I was going to loan it and a great deal of parts from my bin to my friend and he could ride cross country with me. Everything worked well except for finding a stem that would not slip, no one we could find in the bay area could help us out with this, some euro thing I guess. But back in philadelphia I'll take another crack at it and turn it into a sort of cross/winter bike. Any suggestions from someone that has a koga about the stem thing, I would appreciate it.