Andy Gilmour vintage track pursuit Netherlands
By DutchmanPhotos on 08/01/2011.
Bike tags: Track bike | 24 inch | american | disc wheel | fixed | fixie | Pista | restored | Track | Zipp |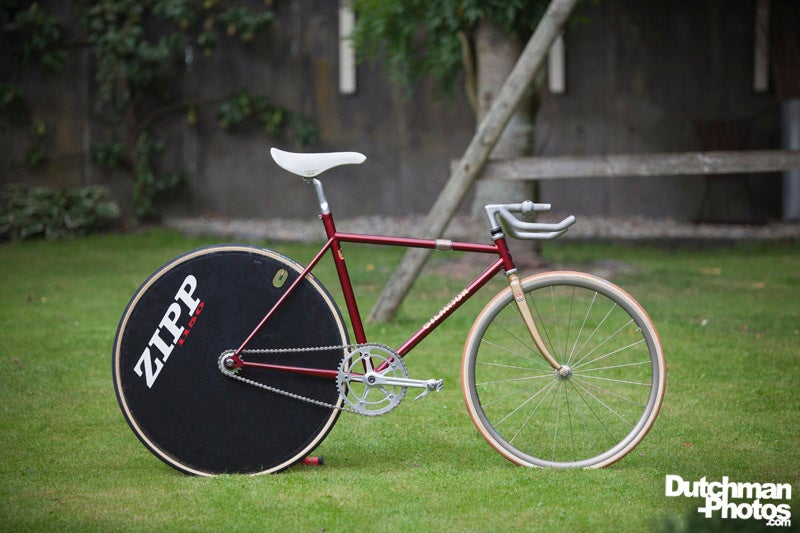 Click to view other photos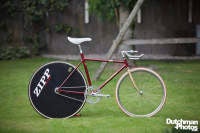 Andy Gilmour Columbus SLX track frame & fork / 42,5 cm center to center / late 80's early 90's

Custom bars from Dustin on Velospace / Nitto Technomic stem

Andy Gilmour aero forks / Campy headset

24 inch Ambrosio aero rim with Campagnolo hub and Criterium Mini 24 tire

Kashimax Aero / Campagnolo

Campagnolo (toeclips not pictured) / Izumi 3/8 track chain
Paint by Empella in the Netherlands. Thanks to Andy Gilmour for the decals, and Velocult San Diego for the front tire.