Rollover Bicycle
By Mr.Pedalsworth on 06/27/2007.
Bike tags: Single speed | bmx | circus | Custom | haro | Rollover | spin | unique |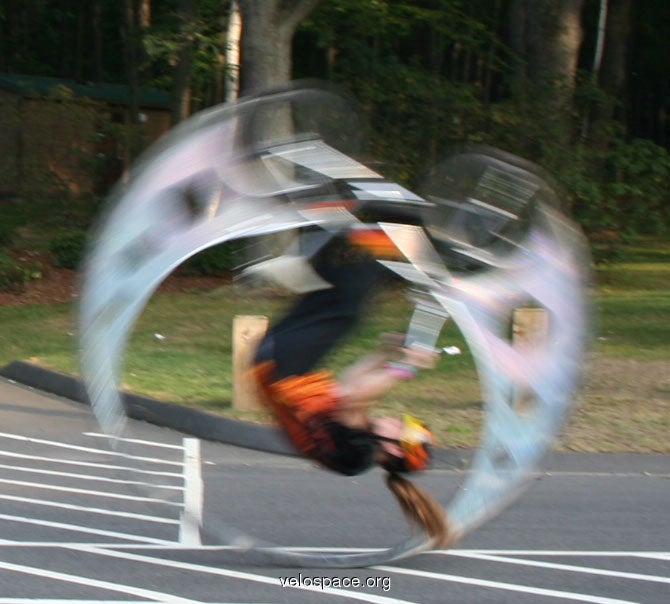 Click to view other photos

Haro 1 inch treaded fork with V-brake mounts welded on. Tioga Beartrap headset with a DK locknut.

DX platform type, Cromo BMX chain

38t FBM BMX racing sprocket. Street tires. Aluminium rim with custom bolt on mounts. Solid rubber "tire" on outer rim.
It took me 22 times to roll it over correctly. There all on video tape. NO I do not use toe clips or clipless pedals. I can steer the bicycle a little bit when I'm upside down, but not much. If you took the time to read all about this bicycle and are wondering about the crayon drawing of the Rollover Bicycle? I performed it in a circus in a school and then a year later when the kids were given the project to draw a picture of the circus, some little boy drew the Rollover Bicycle. "snif, snif" I'm feeling a little verklempt.