KHS ZH2B Work Bike
By ecpowertap on 06/24/2007.
Bike tags: Road bike | 53cm | campagnolo | chorus | eight | khs | Messenger | Philadelphia | record |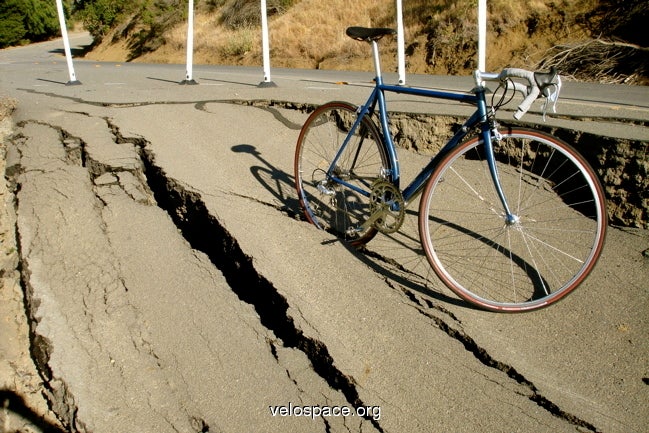 Click to view other photos

Alloy Fork, origional 105

campagnolo strada gamma rim, 32 hole veloce hub, I built it in a two leading two trailing pattern,

mavic ma2, record hub 36 hole, panaracer pacela 25's front/rear

selle italia circa 90's, 26.8

egg beaters or sr quill or something else
This is my main work bike, actually my only work bike now that my giordana is no more. The front end is being held together by a wish, I'm not sure which will go first the fork or the alloy welded stem. Its not super lite, but its real quick.
built this up to replace the pinarello as a street bike. it has a nice short wheel base for traffic but is still pretty comfortable sitting on 25c's which are the absolute largest tire I had clearence for which is what I wanted anyway. its a really comfortable fit for me and especially for something I just threw together. Nice bike with nice parts but not flashy, doesn't attract attention. I feel safe locking it up. I find no-V rims refreshing with the deep V craze in full swing.
Most of the parts are just from my parts bin and I was planning on putting a c-record head set on but the stack height was too much.
This project started with the back wheel which my friend found in the garbage, all I had to do was build the rest of the bike.