1973 Raleigh Super Course Porteur (Walnut)
By Spacecat on 06/04/2011.
Bike tags: Commuter | British | carlton | lugged | nottingham | steel | workshop |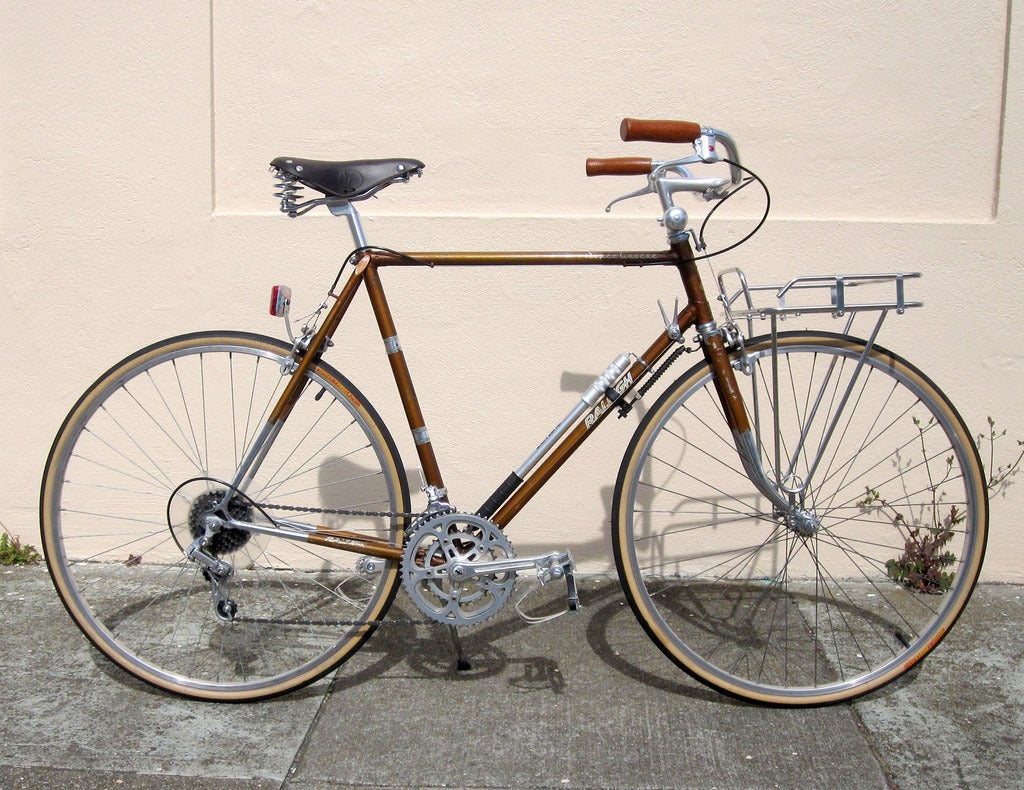 Click to view other photos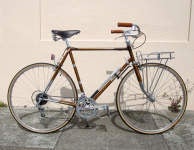 1973 Raleigh Super Course- 23.5"

Velo-Orange Left Bank / Kalloy 12cm Stem

Raleigh Super Course-chrome crown and half blades, original Raleigh

Sugino Super Maxi Triple/ Bottom Bracket- not sure

Velo-Orange Model 5 Saddle / Kalloy Uno 26.4mm Seat Post

MKS Touring Pedals / MKS Toe Clips / Christophe Straps / Shimano Chain

Weinmann Brakes / Dia Compe red dot levers

Velo-Orange Model 5 sprung saddle
When I bought the bike off of Craigslist, it already had both wheels, crank, and stock saddle replaced. I swapped out the drop bars for the Velo-Orange Left Bank bars, gave it some NOS period-accurate brake levers and cork grips, dropped a Velo-Orange sprung saddle and new seat post on there, and installed a Velo-Orange Porteur rack. I'm currently using this bike as my daily commuter. Future upgrade plans include a rear rack and some fenders.