Benotto Mtb Converted to Coasterbrake Basketbike
By Scheef knietje 5314 on 02/03/2011.
Bike tags: Single speed | basket | beater | Benotto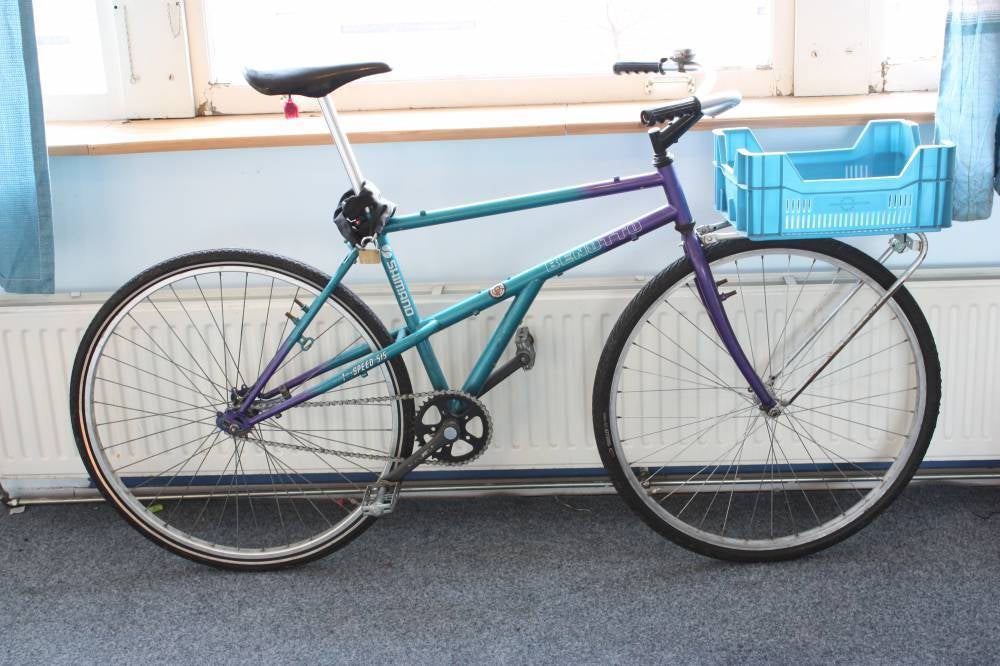 Click to view other photos

Stuttgarter bar / Stem came with the bike

28 Inch i took from a wrecked citybike in my street

From the Pon sport bike , trued and repacked the hub.

Came with the bike. Took of the other chainrings

cheap version of a cinelli unicanitor(sturdy and surprisingly comfortable)/Long cheap seatpost from Halfords

Old cage type pedals/ Random singlespeed chain
Heavy but very versatile frame. Built it up as a snowbike like a year back(original 26 inch wheels with knobby tires).. then it became my courierbike (fixed gear with fenders and front brake.
Now its a coasterbrake setup with a back-carrier turned into a front one, comfy upright bars and a bell. Had to mess with some spacers to fit the 120 mm hub into the 135 mm spaced frame. Chainline isnt perfect but it works. Mario Cippolini sticker kindly donated by Bettermade.
First testride to the Bas van der Heijden supermarket learned me a valuable lesson : Dont carry a carton of eggs in the crate and go over a bumpy road pretty fast.