Fuji Track Pro
By chendsch on 06/05/2007.
Bike tags: Track bike | Fujo Track Pro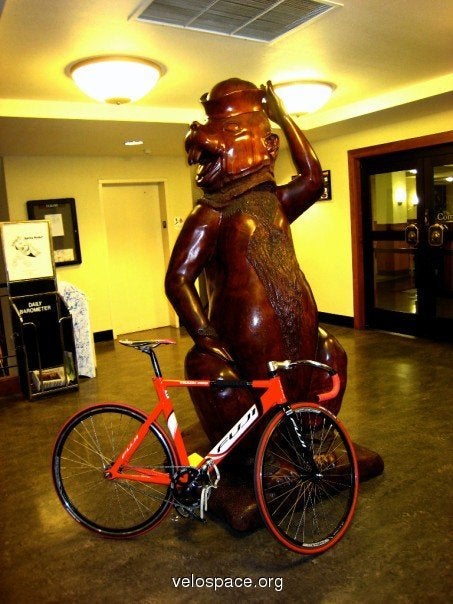 Click to view other photos

Nito track drops, and Thomson Elite stem

Fuji track fork, and FSA Headset
I live up In Oregon, but I'm from SF. I race for Oregon State University, on the track and the road.